Fishermen save 41 refugees off the coast of Mytilene
On Sunday afternoon, fishermen saved a group of 41 refugees, including six children and two pregnant women, who were…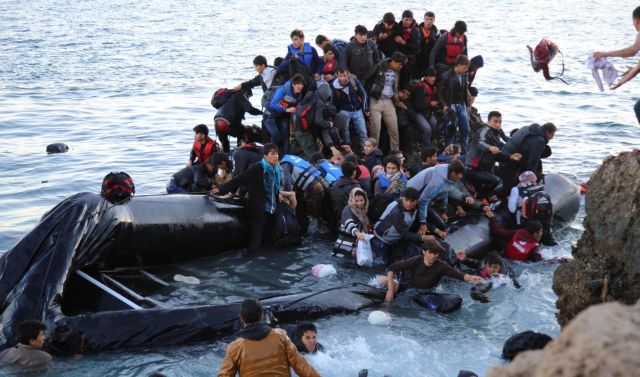 On Sunday afternoon, fishermen saved a group of 41 refugees, including six children and two pregnant women, who were located on Panagia, an uninhabited island to the east of Mytilene.
The refugees were located earlier by the Coast Guard, however due to the strong winds (measuring 7 on the Beaufort scale), it was not possible for craft to approach them. Nevertheless, the captain of the Taxiarchis fishing boat, Stratis Kassos, responded to the distress call.
By using a wooden boat, the fishermen managed to transfer all 41 refugees to safety. Mr. Kassos told the Athens-Macedonia News Agency (AMNA) of the rescue operation and commented that "God helped us and we made it. The craft was in danger and the boat literally broke".
All 41 refugees – 28 men, seven women and six children – are reportedly from Afghanistan and in good health. They have been taken to the port of Mytilene, where they were assisted by volunteers and later transferred to the refugee camps.