Frontex: "We did not open fire in the Symi incident"
The European Union's border agency Frontex has requested further information from the Greek Coast Guard on the events that…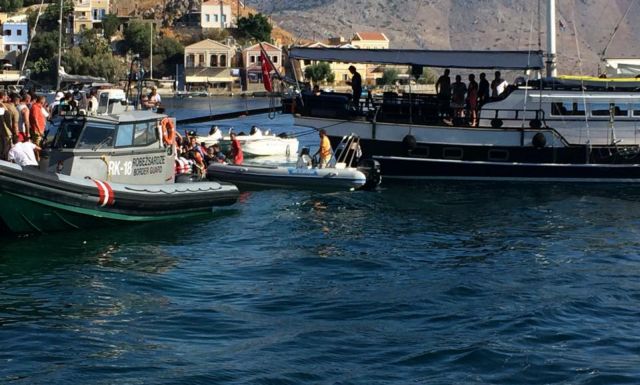 The European Union's border agency Frontex has requested further information from the Greek Coast Guard on the events that took place near Symi, during the pursuit of a human trafficker which resulted in the death of a 17-year-old refugee.
In a statement Frontex clarifies that its vessel that was in the are did not open fire and has called for the Greek authorities to provide updates on the investigation that has been launched.
On Saturday a Latvian-flagged Frontex vessel located a boat carrying migrants near Symi and promptly informed Greek authorities. A pursuit followed and after the suspect boat was immobilized shots were exchanged with the traffickers, resulting in the injury of one coast guard officer, one refugee and one trafficker.
During the subsequent investigation a 17-year-old was found dead among the dozens of refugees who were found on board. Initially the Coast Guard announced that the death was a result of asphyxiation, however the medical report later suggested that death was due to a gun shot.