Kasidiaris and Michos to face examiners next week
Golden Dawn MPs Ilias Kasidiaris and Yannis Michos were summoned to submit a deposition on Thursday in relation to the criminal…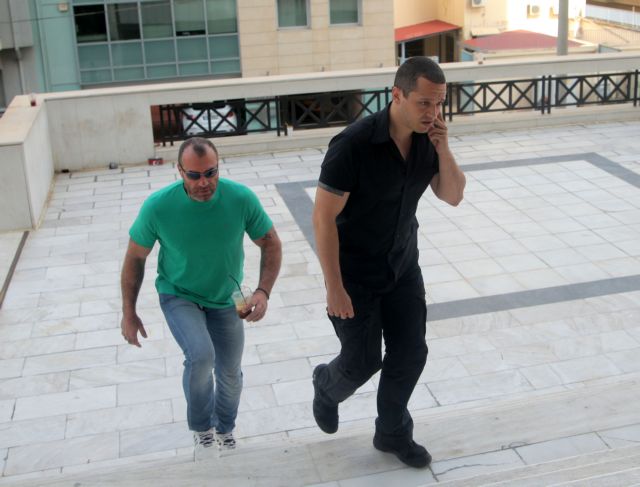 Golden Dawn MPs Ilias Kasidiaris and Yannis Michos were summoned to submit a deposition on Thursday in relation to the criminal investigation of the neo-Nazi party. Both MPs received an extension, with Michos expected to return to court on the 9th and Kasidiaris on the 10th of July.
Kasidiaris specifically will be called to address illegal firearm use and possession with intent to supply a criminal organization, while Michos faces charges for possession of narcotics.
On Friday the detained Golden Dawn MPs Nikos Michaloliakos, Christos Pappas and Yannis Lagos are to submit their positions, at their request. The three MPs will also be questioned over illegal firearm possession and use and the intent to supply a criminal organization.
Meanwhile the courts came to a decision regarding the penal treatment of Eleni Zaroulia, after the prosecutor and investigating judges disagreed as to whether she should be detained in prison or under house arrest. Zaroulia is to be kept under house arrest and will only be allowed to attend Parliament to exercise her duties as MP.