Administrative employees debate future of their strike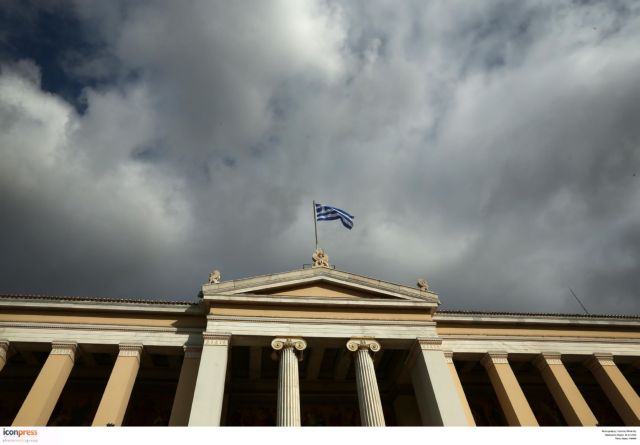 The administrative employees of the National Kapodistrian University of Athens and the National Technical University of Athens are holding meetings today to discuss the future of their strike, in light of yesterday's fruitless meeting with the Minister of Education Konstantinos Arvanitopoulos and the failed attempt to suspend NKUA Rector Theodosis Pelegrinis.
At yesterday's meeting, the Minister of Education claimed that no administrative employee will be dismissed, as they would all be transferred to other sectors within the universities. The administrative employees however noted that Mr. Arvanitopoulos did not offer any guarantees that his offer would stand should the prolonged strike end.
Council responds to Rector
The Rector of the National Kapodistrian University of Athens Theodosis Pelegrinis lashed out against the Ministry of Education yesterday, after the University Senate rejected the Ministry's application to suspend him on misconduct charges. In his speech, Mr. Pelegrinis likened the Ministry-appointed University Council to a "fifth column".
In response, the Council president Dimitris Bertsimas accused Mr. Pelegrinis for his stance towards the administrative employee strike and accused him of mismanagement. The Council denied calling for the police to intervene and claims that further actions were necessary to ensure that teaching resumed as soon as possible.
The Council also launched a personal attack against the Rector, by referring to his trip to France over the weekend to perform in a theatrical play and claimed that Mr. Pelegrinis' omissions had a serious impact on students, teaching staff and the university's status. Mr. Bertsimas also alleged the mismanaging funds, for which Mr. Pelegrinis has launched a lawsuit.
The announcement concludes with the Council requesting from the Rector to do everything necessary so that the government suspension plans can be implemented as soon as possible. The Council's full announcement is available here.