Popular Union symbolically occupies central IKA offices in Athens
Members of the Popular Union, along with party leader Panagiotis Lafazanis, have symbolically occupied the central officers of…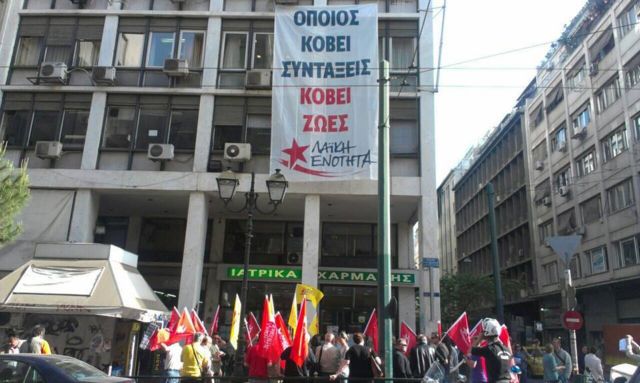 Members of the Popular Union, along with party leader Panagiotis Lafazanis, have symbolically occupied the central officers of social security fund IKA.
A largely banner has been raised on the front of the building stating "whoever cuts pensions is cutting lives".
In a statement the party explained that the coalition government's tax and pension reform bill will be the final nail in the coffin of Greek society and economy.