New Democracy expels Failos Kranidiotis over controversial remark
Main opposition party New Democracy has expelled its candidate MP Failos Kranidiotis from its ranks, after he made a…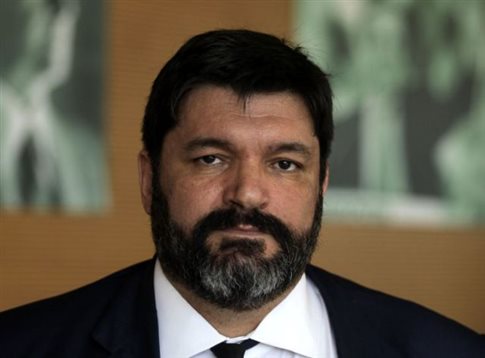 Main opposition party New Democracy has expelled its candidate MP Failos Kranidiotis from its ranks, after he made a controversial remark in relation to the recent controversy surrounding Alternate Minister of Migration Policy Yannis Mouzalas.
Mr. Kranidiotis, who was a close associate of former Prime Minister Antonis Samaras in the New Democracy/PASOK coalition government, suggested that he would volunteer to assist in the 'execution' of Mr. Mouzalas, while referring to the Greek Civil War. This is not the first time that the now former ND officer has expressed controversial, extremist political views.
SYRIZA responded immediately and called New Democracy to take action, since the party officer directly referred to fascist attitudes and practices. In its statement confirming the expulsion, New Democracy explained that the Mr. Kranidiotis set himself against the party with his remark.
Kranidiotis: "Mitsotakis is a golden boy"
A few hours after his expulsion was publicized, Mr. Kranidiotis accused New Democracy president Kyriakos Mitsotakis of being a "golden boy with a reference letter from his father" and called a the main opposition party a "blue River".