Greece, Cyprus and Israel sign historic energy agreement
An agreement was signed between the Prime Minister of Greece Alexis Tsipras, the President of Cyprus Nikos Anastasiades…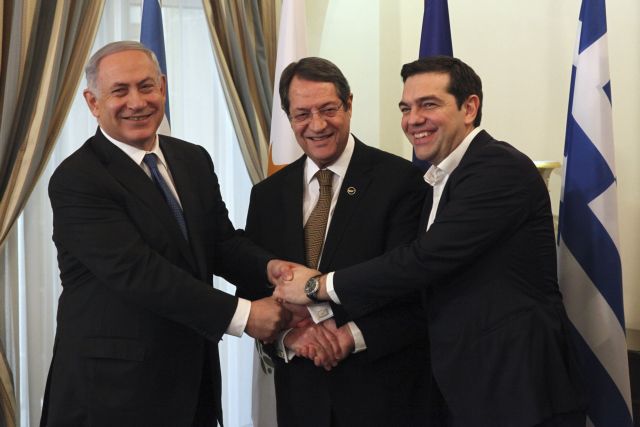 An agreement was signed between the Prime Minister of Greece Alexis Tsipras, the President of Cyprus Nikos Anastasiades and the Prime Minister of Israel Benjamin Netanyahu on Thursday, which aims to support joint projects in the energy sector and contribute to the energy security of the three countries.
According to the timetable of the "historic agreement", as Mr. Anastasiades argued, an electric cable will connect the three countries by 2019 and by 2022 natural gas will be transferred from Israel, via Cyprus, to Greece and from then on to the rest of Europe. A trilateral committee has been formed that will determine whether the natural gas will transported by an underwater pipeline or by ship. This new committee will begin working in time for the next top-level meeting in six months.
Prime Minister Tsipras stated that "by uniting our forces we can promote prosperity and stability in the area, through the development of common goals and by harnessing the area's advantages". The Greek PM further explained that Greece would be thee "bridge" between the natural gas fields of Cyprus and Israel with the rest of Europe.
Regarding the Cypriot dispute, PM Tsipras commented that the goal is a fair and sustainable solution, adding that such a solution cannot include anachronisms such as guarantees and troops on the island.