ECB president Draghi underlines the need for debt relief
The President of the European Central Bank Mario Draghi has urged Greek authorities to focus on the implementation of the…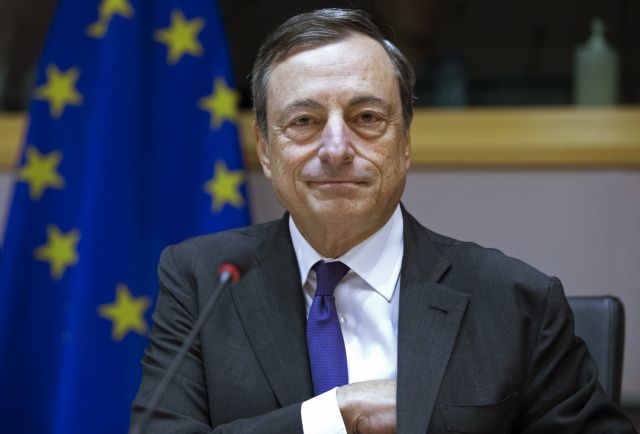 The President of the European Central Bank Mario Draghi has urged Greek authorities to focus on the implementation of the bailout agreement, in order to pay the way for the critical bank recapitalization and the discussion for debt relief.
Mr. Draghi, who gave an interview to the Sunday edition of the Kathimerini newspaper, reported that the second tranche for the bank recapitalization – worth 15 billion euros – will be paid out after the completion of the first review, by the 15th of November. The ECB chief added that the participation of private investors in the recapitalization is 'desirable', so that fewer public funds are used.
According to the ECB head "private investors will certainly be more willing to commit funds to the Greek banking sector if they can be assured of successful program implementation" and further noted that "rapid progress towards the conclusion of the first review will contribute to this and is therefore in everyone's interest".
The ECB chief argued that an element of debt relief is necessary in order for Greece to resume a path of sustainable growth – the European Commission predictions suggest Greece's public debt may exceed 180% of its GDP in 2015. In order to initiate such talks for debt relief though, Mr. Draghi underlines that ownership of the bailout and compliance are necessary.
Mr. Draghi commented in response to previous statements by the Eurogroup head Jeroen Dijsselbloem and the IMF's Poul Thomsen. Mr. Dijsselbloem suggested that an annual 15% GDP cap be introduced for servicing Greece's major debts. Mr. Thomsen repeated the IMF position that relief is necessary for the Greek debt to become sustainable, in order for the Fund to participate in the new program.