Meimarakis expected to announce candidacy within the day
The outgoing provisional leader of New Democracy Evangelos Meimarakis is soon expected to formally announce his candidacy…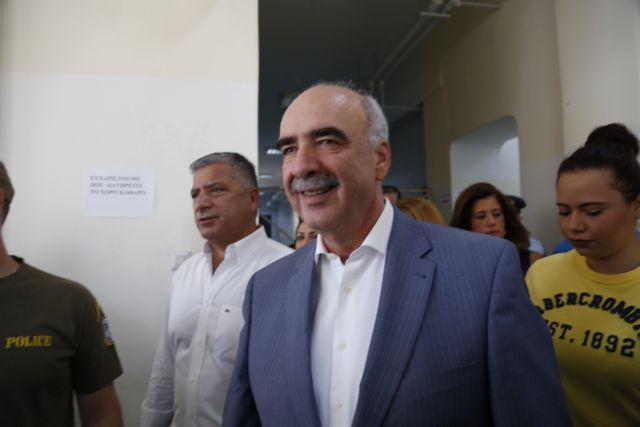 The outgoing provisional leader of New Democracy Evangelos Meimarakis is soon expected to formally announce his candidacy for the party leadership, after having received the backing of former party leader and PM Kostas Karamanlis and prominent party officers such as Dora Bakoyanni.
In order to run for president, prospective candidates must receive the backing of at least 50 members of the party's political committee. When Mr. Meimarakis announces his candidacy he is expected to have received the backing of 150 to170 members.
Regarding the other candidates, Kyriakos Mitsotakis has the support of his father, former PM and honorary party president, Konstantinos Mitsotakis, while Apostolos Tzitzikostas has received the backing of 70-80 members of the political committee. Meanwhile Adonis Georgiadis and Vasilis Kikilias are still searching for backers.
Makis Voridis, who was considering running for party president, announced that he will not be a candidate after all and has distanced himself from Mr. Georgiadis. Similarly, other prominent New Democracy officers such as Olga Kefalogianni and Giorgos Patoulis are unlikely to be candidates now that Mr. Meimarakis will join the race.