Two ships to arrive in Piraeus with 4,225 migrants from Mytilene
The Eleftherios Venizelos ferry boat and the Tera Jet catamaran are expected to arrive in Piraeus on Wednesday carrying a…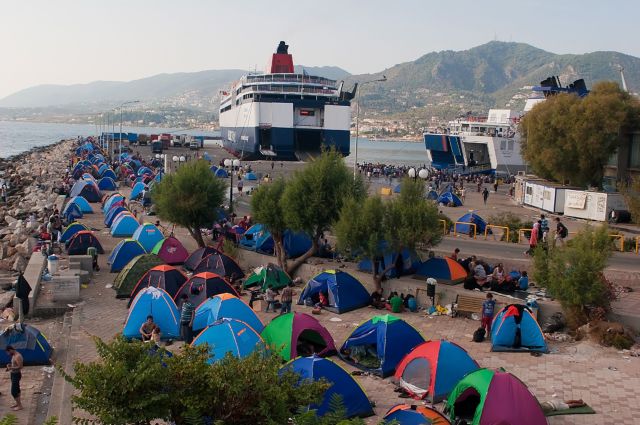 The Eleftherios Venizelos ferry boat and the Tera Jet catamaran are expected to arrive in Piraeus on Wednesday carrying a total of 4,225 migrants – 2,187 and 1,740 respectively.
The Blue Star Patmos, which was recently chartered to help out in transferring migrants and refugees over from the Aegean islands, is currently in Piraeus and will head to Mytilene later in the day.
Meanwhile, the Coast Guard announced that it rescued 364 people in 8 search and rescue missions in the maritime areas around Mytilene, Samos, Farmakonisi and Kos.
Shipping Minister praises Doctors Without Borders
On Tuesday the caretaker Minister of Shipping Christos Zois met with representatives of the Doctors Without Borders and praised their efforts in providing medical and humanitarian help to refugees and migrants arriving in Greece. Mr. Zois underlined that developing a more efficient reception system would greatly improve living conditions.
The Doctors Without Borders have begun operating a mobile medical unit in the Dodecanese to reach the smaller, more remote islands where refugees and migrants arrive. They have also worked towards improving water and sanitation conditions at the camps on Mytilene.