Tsipras: "The goal is to strengthen our bilateral relations with Russia"
Prime Minister Alexis Tsipras is currently in Moscow on a two-day official visit, in an effort to strengthen the bilateral relations…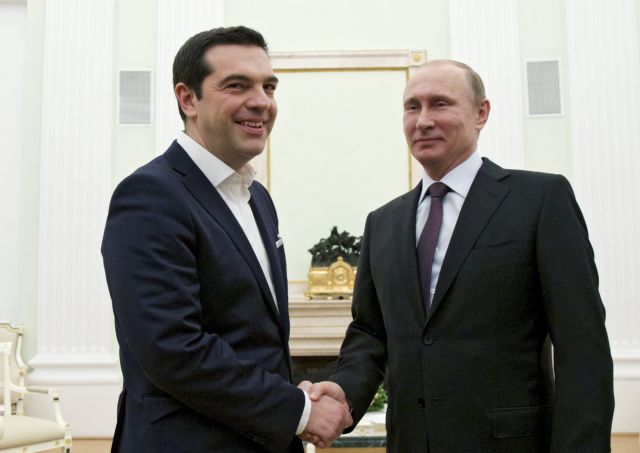 Prime Minister Alexis Tsipras is currently in Moscow on a two-day official visit, in an effort to strengthen the bilateral relations between Greece and Russia, which will benefit the people of both counties.
In the short discussion the two leaders had before the cameras, the Russian President Vladimir Putin welcome the Greek Prime Minister to the Kremlin and noted how Russia has been Greece's main trader partner. President Putin state that the volume of trade between the two countries had doubled in 2013. Last year, however, it dropped by 40%, with President Putin expressing his desire to restore relations.
The Greek Prime Minister on his behalf referred to the «strong ties» and «timeless relations» of the two people and argued that the goal was to strengthen the bilateral relations between Greece and Russia, in order to benefit both people. This, he argued, would bring stability and security in the greater region. A joint press conference will take place at 15:30.
Earlier, the Greek Prime Minister laid a wreath at the Monument of the Unknown Soldier in Moscow, on occasion of the 70th anniversary of the Russian celebration for the end of World War II. Mr. Tsipras revealed that he felt great emotion for honoring the millions who gave their lives for the decisive victory of the European peoples.
Aside from government officials and the Greek ambassador in Moscow, Mr. Tsipras was accompanied by family members of resistance fighters from WWII, including Agni Sideridou, daughter of Resistance hero Electra Apostolou, Alexandros Dionysiadis and Lyuobov Kelesidi.
The deputy commander of the military garrison thanks the Prime Minister for taking the time to honor those who perished in WWII, with Mr. Tsipras responding that by honoring all those who gave their lives in the common struggle against Nazism he also honors the Greeks who sacrificed their lives.