Opposition parties denounce barrage of last-minute amendments
The opposition parties have complained about the inclusion of dozens of amendments in a Ministry of Environment bill which was…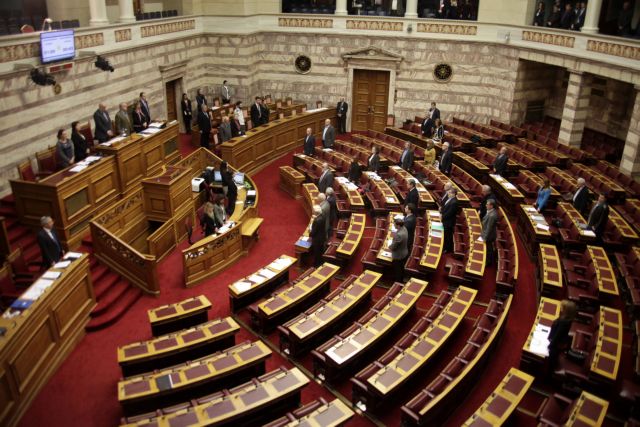 The opposition parties have complained about the inclusion of dozens of amendments in a Ministry of Environment bill which was submitted in Parliament on Friday in order to controversially be voted via express procedures on Saturday.
At the start of the discussion in Parliament, SYRIZA MP Panagiotis Kourouplis asked for the Alternate Environment Minister Nikos Tagaras who was present to state which of the amendments he is willing to include in the bill, so that the assembly could examine them.
He also requested that the withdrawal of an amendment regarding COSCO, stressing that it was not discussed by the relevant parliamentary committee and as such it should be submitted as a separate provision.
MP Evangelos Apostolou, also of SYRIZA, denounced "this phenomenon of submitting amendments in large numbers, as it amounts to trivialization of Parliament and the government must stop submitting amendments at the very last moment".
The Communist Party MP Diamanto Manolakou called for the president of parliament to not accept any further amendments to the bill, underlining that 47 amendments have been included, of which 11 are ministerial. She added that some of these amendments could be submitted as individual bills themselves.
The Vice President of Parliament Yannis Drivelegas also stated that the government must declare in time which of the parliamentary amendments it is intending to include, before discussions and vote can proceed.
Reactions from Mayor of Athens
The Mayor of Athens Giorgos Kaminis has also demanded that a number of amendments be withdrawn from the bill, as they affect changes to the use of land within his jurisdiction. Mr. Kaminis stressed that any intervention in the "sensitive" legal framework of land use in Athens requires serious preparations and prior consultation with the Municipality of Athens.
Mr. Kaminis also argued that some of these amendments may even conflict with the Constitution, as they appear to be incompatible with any notion of public interest". He also warned that he would not tolerate the sudden attempt to overturn fundamental principles regarding the special protection status of Plaka and other historic areas in Athens.