Kapa Research survey indicates "fear for the next day"
With the critical Presidential elections set to start on the 17th of December, the possibility of early general elections is stronger than…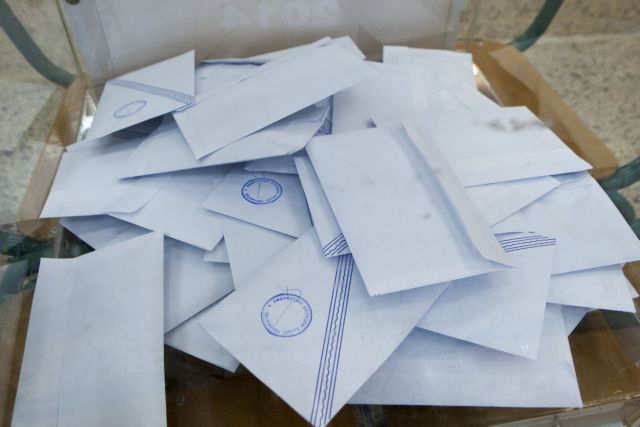 With the critical Presidential elections set to start on the 17th of December, the possibility of early general elections is stronger than ever. As always, the uncertainty runs high, with the next government destined to manage a difficult "next day".
According to a survey conducted by Kapa Research for the Sunday edition of To Vima, the main opposition party SYRIZA is set to come first in the upcoming early elections:
SYRIZA – 25.5%
New Democracy 22.7%
PASOK – 6.7%
The River – 6%
Golden Dawn – 5.9%
KKE – 5.8%
ANEL – 2.7%
Other party 4.5%
Black – 2.1%
Undecided – 18.1%
The 2.8-point difference between SYRIZA and New Democracy though shows that the gap between the two major parties is closing. PASOK is also on the rise, while most other parties have maintained their popularity, except for the Democratic Left (DIMAR), which has suffered greatly.
The polls show that the 59.9% of the electorate believe that early elections will have a detrimental impact on the economy and Greek society, but at the same time 72.7% consider the government's decision to bring the Presidential forward to be correct. About 54.5% of respondents believe that Stavros Dimas is a suitable candidate, with 64.1% having a positive impression. Nevertheless, 61.1% believe that the government is unlikely to avoid general elections.
Regarding the general elections, Antonis Samaras (45.1%) may still be considered a more suitable Prime Minister than Alexis Tsipras (33.5%), however 65% believe that SYRIZA will come first, as opposed to 25.5% who predict a New Democracy win. The electorate appears divided as to the next government, with 40.6% favoring a coalition based around New Democracy, 35.7% favoring a coalition with SYRIZA at the helm and 23.7% being undecided.
Ακολουθήστε
στο

Google News
και μάθετε πρώτοι όλες τις ειδήσεις
Δείτε όλες τις τελευταίες
Ειδήσεις
από την Ελλάδα και τον Κόσμο, από