Venizelos: "The Eurogroup on the 8th of December is the goal"
The Prime Minister Antonis Samaras and the government Vice President Evangelos Venizelos met on Monday evening in order to…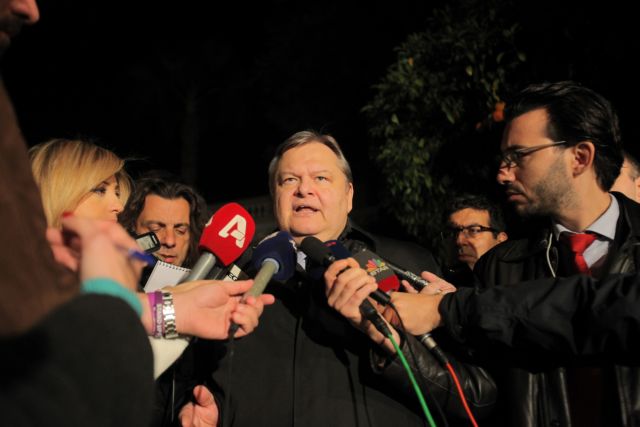 The Prime Minister Antonis Samaras and the government Vice President Evangelos Venizelos met on Monday evening in order to discuss the upcoming talks with the troika representatives in Paris.
On his way out from the meeting, Mr. Venizelos told journalists that "the Eurogroup on the 8th of December is the goal" and referred to a "political decision by the end of the year, with the technical details to follow".
The Deputy Chief Spokeswoman of the European Commission Mina Andreeva confirmed that that the meetings in Paris would take place on the 25th and 26th of November and that key issues would be discussed in order to push the review forward.
The coalition government spokeswoman Sofia Voultepsi told Vima 99.5 FM that "our goal is make a deal by the end of the year" and that "negotiations have begin, with the government sitting at the table, but there are limits". Mrs. Voultepsi added that financial growth would not be jeopardized.