Detained Golden Dawn MPs will not attend vote of confidence
The prosecutor of Korydallos prison has rejected the application submitted on Tuesday evening by the detained Golden Dawn…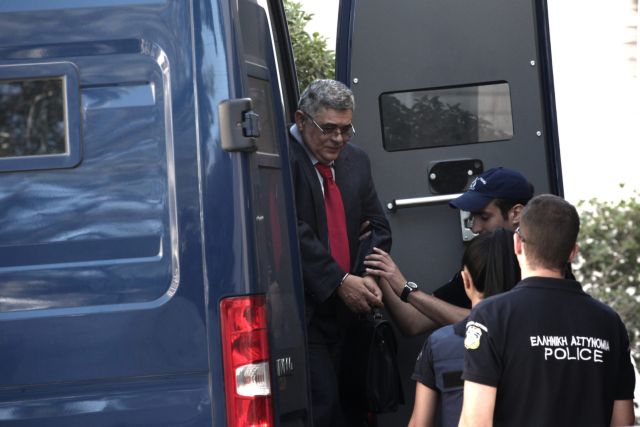 The prosecutor of Korydallos prison has rejected the application submitted on Tuesday evening by the detained Golden Dawn MPs to attend the proceedings for the vote of confidence, which are set to begin today with a discussion and conclude on Friday with a vote.
The applicants of the neo-Nazi party included leader Nikos Michaloliakos (pictured), Ilias Kasidiaris, Yannis Lagos, Giorgos Germenis, Christos Papas and Nikos Kouzilos.
The decision did not come as a surprise, as a similar application had been submitted by the three –at the time– detained Golden Dawn MPs also been rejected earlier in the year, when the main opposition party SYRIZA had called for a vote of vote of non-confidence towards then-Minister of Finances Yannis Stournaras.