New wave of public sector transfers and suspensions pending
The recent agreement between the troika and the coalition government meant that in 2014 an additional 6,000 civil servants will be inducted in the government mobility scheme…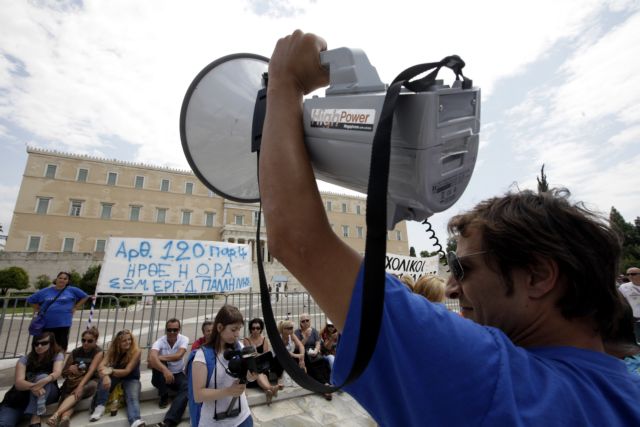 The recent agreement between the troika and the coalition government meant that in 2014 an additional 6,000 civil servants will be inducted in the government mobility scheme. This is on top of the 2,000 dismissals which are meant to take place by first trimester of 2015. Overall, the government has committed to suspending 25,000 employees and make a further 15,000 employees redundant (including the 4,000 dismissed last year) in 2014, according to the recent deal.
The coalition government's strategy for the public sector until 2020 is based on the outsourcing and privatization of public sector services, effecting changed to wages by introducing incentives and penalties, abolishing excessive, superfluous and unnecessary bodies, reducing structures and staff number of public bodies and developing a permanent mobility mechanism. According to the recently-enacted bill encompassing the troika agreement, employees who refuse a compulsory transfer will be unable to apply for a transfer and will be suspended.
The goals of the Minister of Administrative Reform Kyriakos Mitsotakis is to introduce changes to facilitate the change from a large, yet week state to a stronger, more concentrated public sector that will contribute towards growth and maintaining social cohesion. Mr. Mitsotakis appear satisfied with the efforts so far, as they have been recognized by the troika and he can now focus on the qualitative upgrade of the public administration. A ministerial decision is expected in a couple weeks, as it will determine the parameters of staff evaluations.