2,486 Syrian refugees arrive in Piraeus on Wednesday afternoon
The Eleftherios Venizelos ferry boat left the port of Mytilene early on Wednesday morning and set sail for Piraeus, where it is…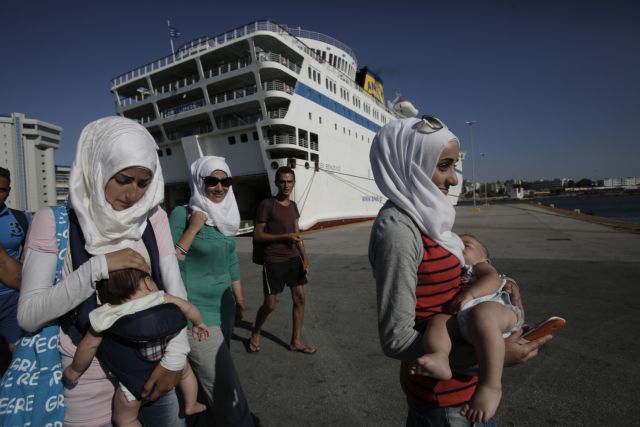 The Eleftherios Venizelos ferry boat left the port of Mytilene early on Wednesday morning and set sail for Piraeus, where it is expected to arrive in the afternoon, carrying 2,486 Syrian refugees.
The ferry boat is expected to arrive at the port of Piraeus at around 7pm, with the Coast Guard making the necessary preparations, so that the refugees are transferred via bus at a railway station, from where most will travel to the north of Greece.
Additionally the Coast Guard announced that it carried out 14 search and rescue operations in the past 24 hours, rescuing 578 migrants. The rescue operations took place on Mytilene, Chios, Samos and Kos.