Vaso Papandreou: "PASOK has paid dearly for the Tsohatzopoulos affair"
Former PASOK ministers Vaso Papandreou and Yannis Papantoniou are set to testify today in court in the appeal launched by…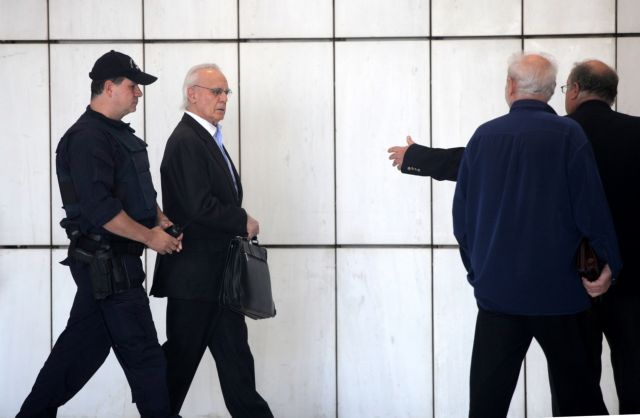 Former PASOK ministers Vaso Papandreou and Yannis Papantoniou are set to testify today in court in the appeal launched by former National Defense Minister Akis Tsohatzopoulos, regarding bribes and military supply programs.
The two former ministers will testify as they were members of the Government Council of National Defense (KYSEA), during the period when Mr. Tsohatzopoulos was National Defense Minister.
"PASOK has paid dearly for the Tsohatzopoulos affair" argued Mrs. Panadreou, who was the first witness to testify in today's proceedings. Mrs. Papandreou told the court that the KYSEA's role was to make general decisions on defense issues, rather than debate specific armament deals. She further noted that bribery was possible, since the KYSEA member did not closely examine the details of the supply contracts.
During questioning Mrs. Papandreou told the courts that had no social relations with Mr. Tsohatzopoulos after 1996 and had been a supporter of Kostas Simitis, when he succeeded PASOK founder Andreas Papandreou as party leader and Prime Minister.
She then told the courts that she supported the contract with Skaramangas shipyard, in relation to submarines that were constructed in cooperation with HDW, in order to preserve Greek jobs.
Last week former Prime Minister Kostas Simitis and current PASOK leader Evangelos Venizelos, who were also KYSEA members, testified in court. Mr. Simitis defended his policies and efforts to modernize the Armed Forces, in light of the stand off with Turkey over the Imia Islets.
In his deposition the former PM stated that while he was not personally aware of bribery at the time, he noted that it was possible for Mr. Tsohatzopoulos to have arranged bribes outside of the KYSEA meetings.
Mr. Venizelos on the other hand claimed that the Tsohatzopoulos affair had a major political cost for his party and also conceded the bribery was possible "on all levels and decisions, provided there is an ethical predisposition".
Next week, on the 27th of May, the three military officers on the KYSEA – Athanasios Tzoganis, Manolis Paragioudakis and Giorgos Ioannidis – are scheduled to testify.