Police arrest six and detain three from occupied Rectorate on Tuesday
The police announced that it arrested six and detained a further three people from the surrounding area of the University of…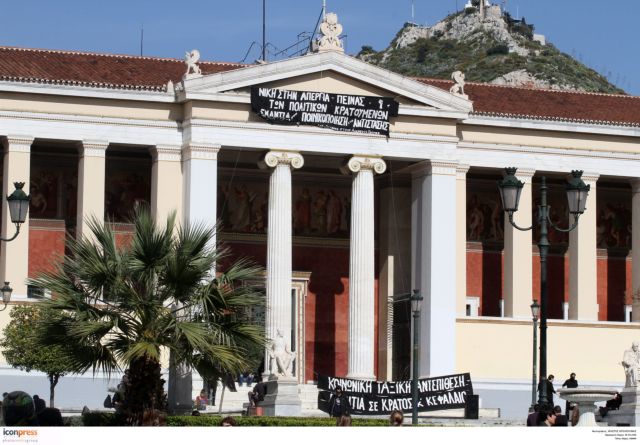 The police announced that it arrested six and detained a further three people from the surrounding area of the University of Athens' Rectorate, which has been occupied for the past 17 days, over prisoner rights.
According to the police, which has surrounded the occupied buildings, five Greeks and one Spanish national were arrested and a further three were detained. The five Greeks will be taken to the prosecutor on Wednesday.
On Monday the police reportedly arrested 15 people from the area around the occupied university building.