First six suspects in prison-based extortion ring released on bail
The former wife of convicted organized crime boss Panagiotis Vlastos, Ioanna Chira, has been released on bail of 50,000 euros…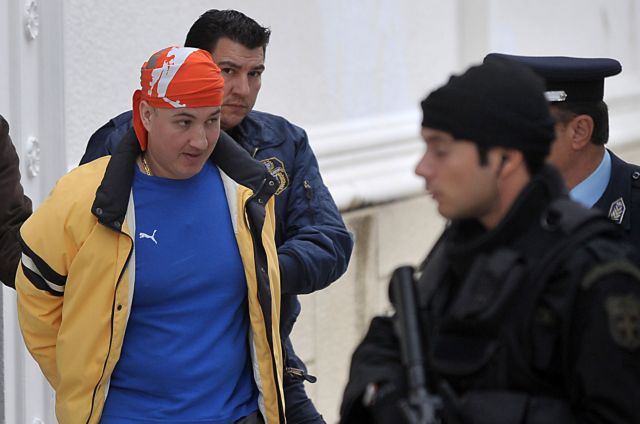 The former wife of convicted organized crime boss Panagiotis Vlastos, Ioanna Chira, has been released on bail of 50,000 euros after testifying in relation to the extortion ring that operated from within prison. The other five suspects who testified, which includes the parents of crime boss Yannis Skaftouros, were also set free on Monday.
Mrs. Chira who is thought to be one of the heads in the extortion ring set up by Panagiotis Vlastos [pictured], denied any involvement in criminal activities and stressed that she separated from Vlastos four years. She also claimed that the cash sum of 332,000 euros that was found in her home came from the sale of land that belong to Vlastos' father and as such, did not derive from criminal activities.
The 70-year-old father of Skaftouros also denied the charges against him and his wife and argued that he supported himself by raising goats and sheep. During his deposition, the father lamented how he had the misfortune of his children turning to crime at the age of 35 and now he visits them in prison in his old age.
The former Minister of National Defense Akis Tsohatzopoulos has also denied any involvement in the group. Mr. Tsohatzopoulos appears to have been involved in the bomb attacks against the former general secretary Yannis Sbokos. Mr. Tsohatzopoulos attributes his implication to political considerations.