Editorial: Dangerous games
Those in power did not and do not believe in the autonomy of institutions, nor in the separation of powers and freedom of the press.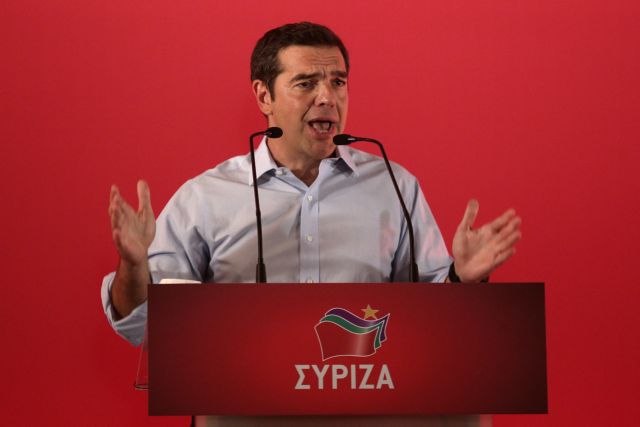 Meeting of the SYRIZA Central Committee, in Athens, Greece on August 27, 2018. / Συνεδρίαση της Κεντρικής Επιτροπής του ΣΥΡΙΖΑ, Αθήνα, 27 Αυγούστου, 2018.
The power of attorney that six MPs effectively gave the government yesterday to approve any legislation that it tables from now on, so that no one can dispute the government's parliamentary majority, is beyond the realm of imagination.
It transcends the constitutional order and parliamentary custom.
The worst part is that two of these MPs retain a dual political identity – that of a member of the party through which they were elected and that of government supporter.
This development and all that transpired previously in the confidence vote and the ratification of the Greece-FYROM Prespa Agreement highlight the problems in this period and the state of perpetual degradation of institutions into which our democracy has fallen.
The entire situation is rooted in the false impression and mentality that always characterised the segment of the left-wing represented by SYRIZA.
All those who are today engaging in machinations in order to secure their handicapped parliamentary majority believed that in democracy everything can happen and everything can be justified.
They had the conviction that this was done by all their predecessors and that the law, the Constitution, and rules are each time the result of conjunctural majorities and that there is no consistency as everything can be changed to suit one's needs and aims.
They have the same view of the judiciary and the meting out of justice, about public order and security, and about the media, which they believed can be controlled, and that is what they attempted to do in an atrocious and demanding manner.
They did not and do not believe in the autonomy of institutions, nor in the separation of powers and freedom of the press.
That is why they sought to treat everything as a means to achieve their ends.
That is precisely what they are doing now with Parliament, transforming the house of democracy into a house of trading.
The unfortunate thing is that confronted by impasses they are sinking ever more in a cesspool in which everything is being dismantled.
They are harming democracy and its institutions, paving the way for those who will unabashedly attempt to destroy it.
If the six MPs were to look around they would hear many marginal and anti-institutional voices which stand for the same thing and who propagandise that justice is a matter of balances and nothing more.
A dangerous game is being played at the expense of democracy in our country at this time.
Everyone has a duty – and first  of all the Prime Minister- to consider how much they are injuring democracy for the sake of maintaining a dysfunctional government in power just a bit longer.