POSPERT president and general secretary released following arrest
The president and general secretary of the nationwide federation of ERT employees, Panagiotis Kalfagiannis and Dimitris Kounis…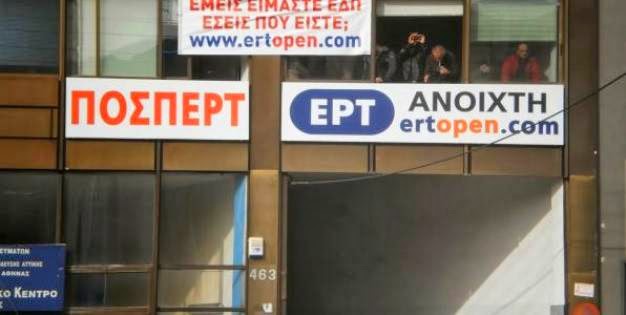 The president and general secretary of the nationwide federation of ERT employees, Panagiotis Kalfagiannis and Dimitris Kounis respectively, were both release with a court order, after detained and taken to the police station in Kypseli on Wednesday morning, in relation to the operation of ERTopen.
Mr. Kalfagiannis spoke to To Vima and alleged that he was violently prosecuted and taken to the police station in Kypseli. The POSPERT president argued that ERTopen has broadcasting for two years and questioned the reason why he was prosecuted, given that no charges have been addressed.
The Popular Union issued a statement denouncing the newly-appointed government for its "authoritarian, arbitrary, cruel and vindictive arrests". The party further notes that the 'authoritarian arrest' was unjustified and that any excuses presented merely "insults the intelligence of the people and Democracy".
ERTopen was set up by former ERT employees after the abrupt closure of the national broadcasting service ERT in 2013 and continued to broadcast – without a license – even after ERT was restored.
According to reports, the police went to the broadcasting station used by ERTopen in Galatsi, where a technician was working. The two unionists assumed the responsibility of operating the station, to avoid having the technician detained.