"El. Venizelos" ferry boat arrives in Piraeus carrying 2,500 refugees
The Eleftherios Venizelos ferry boat arrived in Piraeus on Friday morning, carrying a total of 2,504 refugees from the islands of…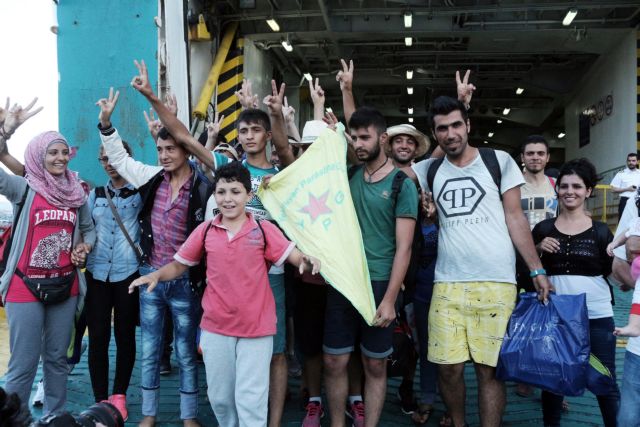 The Eleftherios Venizelos ferry boat arrived in Piraeus on Friday morning, carrying a total of 2,504 refugees from the islands of Kos, Kalymnos, Leros and Mytilene.
Specifically, the ferry boat picked pup 491 from Kos, 164 from Kalymnos, 1,102 from Leros and a further 747 from Mytilene.
The Coast Guard has reportedly taken all necessary measures in order ensure their safe disembarkation from the ferry boat.