Pavlopoulos: "The migration crisis is Europe's responsibility"
The President of the Hellenic Republic Prokopis Pavlopoulos received the chief of the International Organization for Migration in…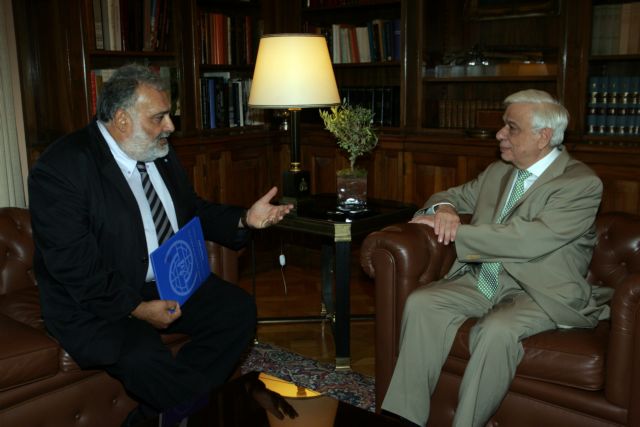 The President of the Hellenic Republic Prokopis Pavlopoulos received the chief of the International Organization for Migration in Greece Daniel Esdra and stressed that the image of a dead child is nightmare that cannot allow anyone to sleep at ease.
Mr. Pavlopoulos argued that "nobody has the right to ignore this image which shows how we are not only unprepared in these hours, but that we did not make arrangements to face the problem together, when the phenomena were apparent".
"The responsibility of Europe in this area is even greater, because as of 200, when Europe took the major initiative of creating the Treaty for Migration and Asylum, these issues were right in front of us, especially the fire of war in the Middle East" he added. Mr. Pavlopoulos underlined that importance of taking action immediately, by focusing on humanity and understanding.
On his behalf, Mr. Esdra agreed with the President that the problem is not even European; rather it is international and reported that the Mediterranean Sea tops the list in cross-border deaths (3,000), far ahead of Bay of Bengal in second place (800). Mr. Esdra also lamented that the situation has grown worse, due to funding shortages, since the time when Mr. Pavlopoulos was Minister of Interior.