ECB board meeting to examine Greek request for ELA increase
The Governing Board of the European Central Bank will convene on Wednesday in order to examine a request that will…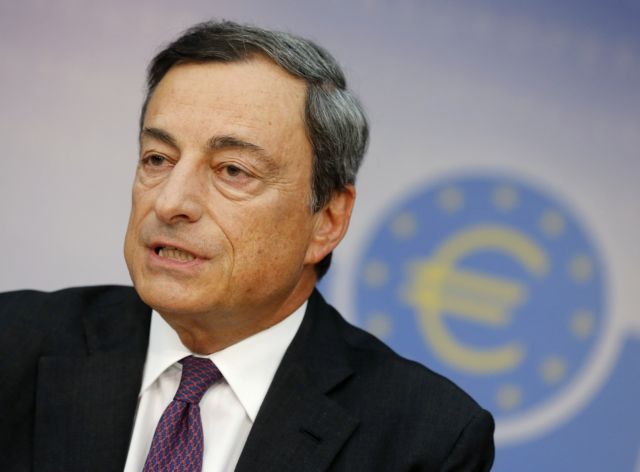 The Governing Board of the European Central Bank will convene on Wednesday in order to examine a request that will reportedly be submitted by the Governor of the Bank of Greece Yannis Stournaras, for further funding for Greek banks, via the ECB's ELA mechanism.
While it is not known how much Mr. Stournaras will request, it will be a "reasonable" sum, in order to ensure that the banking system may operate until the critical EU Summit scheduled for Sunday. The chief of the ECB Mario Draghi appears to have reassured Eurozone leaders that the European Central Bank will support the Greek banking system until Sunday's European Union Summit.
An approval of the request may be interpreted as a good will sign and an indicator of how the European partners may approach the Greek proposals that are expected by Friday. The Greek government has committed to submitting a list of proposals by then and should they be accepted, a new, third bailout via the ESM may then be approved.
Should Mr. Stournaras' request for additional liquidity be shot down though, then things may get worse for Greece, as it may be a prelude of the things to come. Many European sources have commented on how strained Greece's relationships with its European partners are, with some noting that a miracle is needed to avert a 'Grexit'.
Meanwhile, the Greek banks are in a critical state, with sources suggesting that about 500 million euros in cash remain, with about 100 million euros being withdrawn via the ATMs. The capital controls and dramatic liquidity shortage have already had an impact on the import of essential goods, such as fuel or food.
Earlier on Tuesday, the Greek Minister of the Economy Giorgos Stathakis to CNBC that the banks will run dry at the end of the week, unless the ELA is extended. He appeared confident though as he explained that the ECB is unlikely to allow the liquidity problem reach an extreme level.
Ακολουθήστε
στο

Google News
και μάθετε πρώτοι όλες τις ειδήσεις
Δείτε όλες τις τελευταίες
Ειδήσεις
από την Ελλάδα και τον Κόσμο, από