Educational leave decision pending for Romanos and Kostaris
A decision for granting educational leaves to Nikos Romanos and Iraklis Kostaris is expected on Tuesday, however the…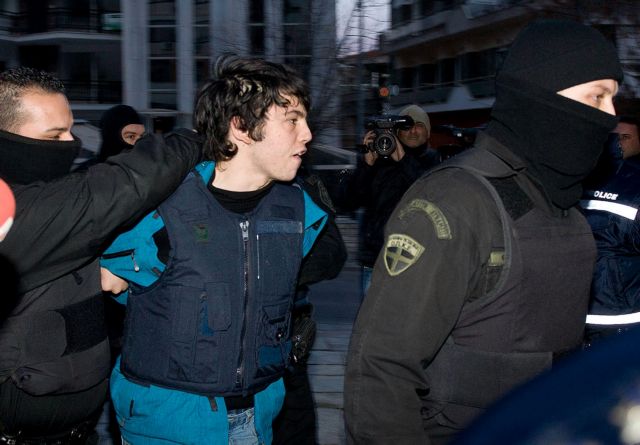 A decision for granting educational leaves to Nikos Romanos and Iraklis Kostaris is expected on Tuesday, however the applications may well be rejected, as once more the prosecutor has argued against such as possibility in his proposal on Monday. Doctors have warned that after three weeks of a hunger strike Romanos is facing dangerous arrhythmia along with kidney and cerebral failure.
The convicted 17 November member Iraklis Kostaris has also gone on a hunger strike after his educational leave was suspended. Kostaris was receiving educational leave without any problem until Christodoulos Xiros escaped from prison.
Meanwhile, Yannis Michailidis, Andreas Bourzoukos and Dimitris Politis – who were convicted with Romanos for the double armed robbery in Velvento – have also gone on a hunger strike in support of their comrade's claim. The parents of Romanos and Michailidis are to give a press conference on Tuesday to inform the media on their medical conditions and demands.
Demonstrations in solidarity to Romanos have been arranged in Athens and other major cities in Greece, while on Monday demonstrators protested outside the house of government Vice President Evangelos Venizelos. On Sunday protesters gathered outside the Gennimatas Hospital when Romanos has been taken.
Hospital employees have complained about the police presence and have stressed that it resembles a prison. The employees issued a statement supporting Romanos' demands and denounce the prosecution's attempt to have doctors force feed Romanos in order to end his hunger strike.
The Minister of Justice Charalambos Athanasiou stated that he would examine the possibility of distance learning in consultation with the Minister of Education Andreas Loverdos and reiterated his claim that he has no authority regarding educational leaves. Mr. Athanasiou reported that the prison council and examiner decide on the matter.
Earlier, SYRIZA MP Stavros Kontonis accused the Minister of "washing his hands" and argued that "you cannot reward him a few months earlier and then have the State prohibit him from studying«. SYRIZA MP Zoi Konstantopoulou added that the State "must apologize" to Romanos, remind Parliament that his best friend, Alexandros Grigoropoulos, died in his hands in 2008 after being murdered by a Police officer.
KKE's Yannis Giokas stressed that educational leaves cannot be denied and claimed that distance learning was problematic. PASOK MP Yannis Koutsoukos argued that the right to education must be secured for Nikos Romanos, as part of rehabilitation. Yannis Panousis from DIMAR noted that a legislative amendment could provide a solution to the problem.
For New Democracy, Thanasis Plevris commented that if Romanos fulfills the criteria for an educational leave, then the relevant bodies would decide accordingly and repeated the claim that the Justice Ministry has no authority on the matter.
Ακολουθήστε
στο

Google News
και μάθετε πρώτοι όλες τις ειδήσεις
Δείτε όλες τις τελευταίες
Ειδήσεις
από την Ελλάδα και τον Κόσμο, από