Varoufakis launches his "Democracy in Europe Movement 2025" in Berlin
The former Minister of Finances Yanis Varoufakis launched his pan-European, left-leaning "Democracy in Europe Movement 2025"…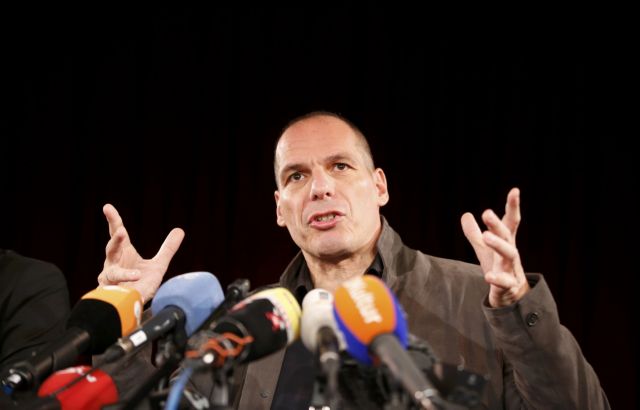 The former Minister of Finances Yanis Varoufakis launched his pan-European, left-leaning Democracy in Europe Movement 2025 on Tuesday evening in Berlin, which he hopes will "shake Europe – gently, compassionately, but firmly".
In his speech Mr. Varoufakis underlined that democracy in Greece was overthrown with tanks in 1967 and the bank in July 2015, while admitting that he failed in his role as Finance Minister and the government was forced to agree to a program that is designed to fail.
Later on Mr. Varoufakis stated that he was proud that the government was not prepared to submit to creditor demands and accused "faceless bureaucrats" who are led by right-wing politicians who cannot see pasty their own interests for enforcing the capital controls in Greece.
Mr. Varoufakis referred to the short-term goals of is movement, in relation to institutional and procedural transparency in Europe, calling for live broadcasting of Eurogroup, Ecofin and ECB meetings, among others. He detailed mid-term goals that will help stabilize the economy, banking system and investments, while long-term goals will focus on authentic European democracy and its institutions.
Wikileaks' Julian Assange also made an appearance during the formal launch to express his support in DiEM25's new approach. Mr. Assange argued that the collapse of the European dream must not be allowed and called for the creation of a vision for a new Europe.