Education Minister's statement on Pontic Greeks causes major uproar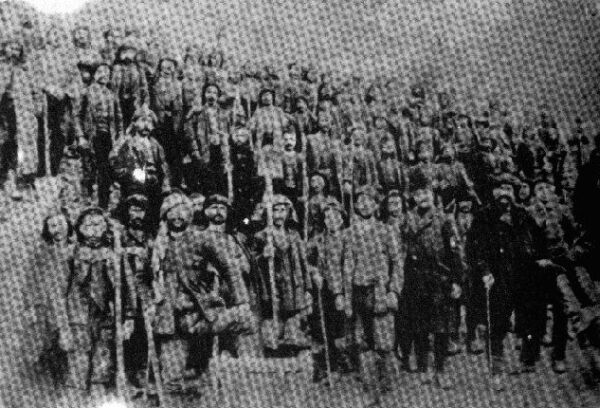 The Minister of Education Nikos Filis recent argued that in his opinion there are no "scientific criteria" to refer to the genocide of…
The Minister of Education Nikos Filis recent argued that in his opinion there are no "scientific criteria" to refer to the genocide of Pontic Greeks as a genocide, claiming instead that the term "ethnic cleansing" is more appropriate.
Mr. Filis told Star Channel that he expressed this opinion five years ago when he worked as a journalist and noted that this opinion is accepted by many historians and international relations experts.
"We made the distinction between the bloody ethnic cleansing and the genocide phenomenon. This does not means that we do not recognize the blood, pain and suffering of the Pontic Greeks from the ferocity of the Turks" he further elaborated, underlining the strict scientific designation of the two terms.
ND's Meimarakis condemns statement
New Democracy's provisional leader Evangelos Meimarakis condemned the Education Minister's statement as a "ruthless provocation" against the national memory and decisions of Parliament, since in 1994 the 19th of May was declared the annual Remembrance Day for the Genocide of Pontic Greeks.
According to Mr. Meimarakis, the statement by Mr. Filis sets aside this decision and denies the genocide of Pontic Greeks. Mr. Meimarakis argued that "obsessions and personal fixations" cannot overturn Greek history and called the PM to take a stand on the Education Minister's 'slip'.
Independent Greeks: "The history of Pontus has will remain undeniably true"
The junior coalition government partner, the Independent Greeks, have also issued a statement in response to the Education Minister's statements on the Pontic Greeks.
"We do not adopt the statements of the minister. We believe that we do not have the right to annihilate the planned, tragic uprooting of thousands of people, who were violently sacrificed" explained the party's spokesperson Marina Chrysoveloni.
Mrs. Chrysoveloni added that "the history of Pontus has will remain undeniably true".
PASOK demands PM intervention
PASOK also issued a statement calling the Prime Minister to intervene in the controversy regarding Mr. Filis' statement and to clarify the government's stance on the matter.
According to PASOK "the statement of Mr. Filis, which does not recognize the genocide of Pontic Greeks is an affront and historically groundless for a Minister of Education and a government that quietly discredits the decision of the Hellenic Parliament and the Prime Minister who honored him with the appointment".
Ακολουθήστε
στο

Google News
και μάθετε πρώτοι όλες τις ειδήσεις
Δείτε όλες τις τελευταίες
Ειδήσεις
από την Ελλάδα και τον Κόσμο, από