Verhofstadt: "Greece needs reforms, not austerity"
The former Belgian Prime Minister Guy Verhofstadt argued that Greece needs structural reforms, which will bring an end to the…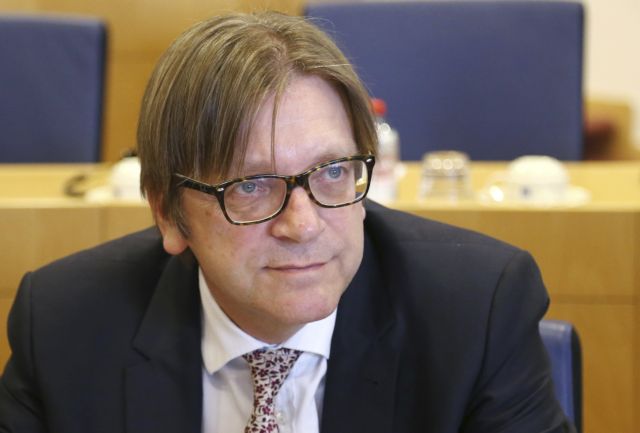 The former Belgian Prime Minister Guy Verhofstadt argued that Greece needs structural reforms, which will bring an end to the clientelist system in Greece, in a interview for in.gr.
Mr. Verhofstadt, who is also the chief of the Alliance of Liberals and Democrats for Europe (ALDE), expressed his opposition to austerity measures and the prospect of a Greek departure from the Eurozone.
Furthermore, he argued that no meaningful reforms were implemented in Greece over the past years, which are the answer to Greece's problems. He also estimated that fiscal discipline and growth can co-exist, as they are both essential towards exiting the crisis.