Presidential elections: First vote fails to meet government expectations
The first vote in the critical Presidential elections concluded shortly before 8pm on Wednesday, which required a two thirds…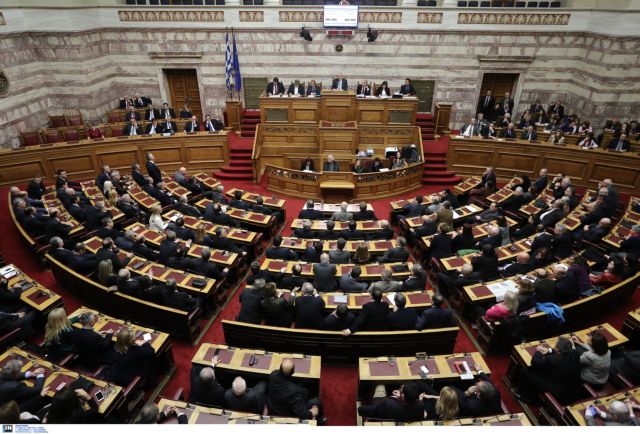 The first vote in the critical Presidential elections concluded shortly before 8pm on Wednesday, which required a two third parliamentary majority to elect a new President of the Republic.
Of the 295 MPs who participated in the vote, 160 voted in favor of the sole candidate, Mr. Stavros Dimas, compared to 135 MPs who voted against and 5 MPs who were absent. The result did not meet the expectations of the coalition government, which had hoped to see greater support from independent MPs.
Aside from the 155 MPs of New Democracy and PASOK, Mr. Dimas received votes from independent MPs Spyros Lykoudis, Grigoris Psarianos, Giorgos Davris, Christos Aidonis and Katerina Markou.
The other independent MPs who voted against are Byron Polydoras, Vasilis Kapernaros, Petros Tatsopoulos, Mimis Androulakis, Niki Founta, Vasilis Economou, Chrysoula Giatagana, Panagiotis Melas, Rachel Makri, Theodoros Parastatidis, Markos Bolaris, Theodora Tzakri and Yannis Kourakos.
Five MPs were not present for the first vote: SYRIZA's Anna Hatzisofia, ANEL's Kostas Giovanopoulos and independent MPs Giorgos Kasapidis, Stathis Boukouras and Chrysovalantis Alexopoulos.
The next vote, which also requires a two third majority to elect a new President, is scheduled for Tuesday the 23rd of December at noon. Should that vote also not be successful, then a final third vote will take place on Monday the 29th of December, where 180 votes are necessary. In case the third vote is fruitless, general elections will be called.
Early reactions
After the vote, The Prime Minister Antonis Samaras congratulated the independent MPs who voted for Mr. Dimas and expressed his hope that the MPs "realize that the country must not get into new adventures".
Many New Democracy MPs pointed out that while the results in the first vote may not have lived up to expectations, the third critical vote on the 29th of December would determine the outcome of the Presidential election. They also refuted rumors of potentially replacing Mr. Dimas in the upcoming votes with a candidate that may appeal to independent and opposition MPs. Dora Bakoyanni told journalists that the Prime Minister must immediately take the necessary initiatives in order to reverse the climate, in order to convince MPs to vote for a President in the next vote.
SYRIZA leader Alexis Tsipras stressed that "the fearmongering of the past few days failed, the strategy of fear has collapsed" and that "the Greek people and democracy will provide the way out of the deadlock". Independent Greeks leader Panos Kammenos commented that "the attempt to terrorize MPs failed, we will carry on with the democratic procedures to replace the government".