International media predicts "sudden change" in Greece-EU relations
The first vote in the Presidential elections on Wednesday made the headlines in the international press, with many media outlets…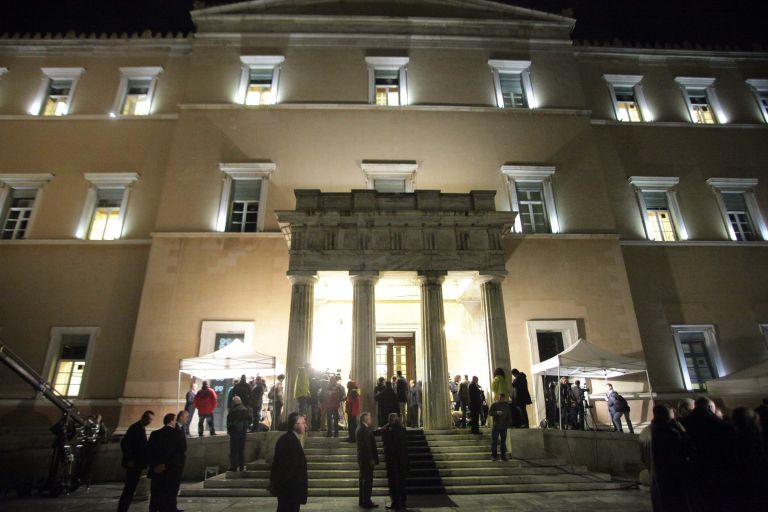 The first vote in the Presidential elections on Wednesday made the headlines in the international press, with many media outlets weighing in on the potential of early elections and the impact on Greece's relationship with Europe.
The Wall Street Journal notes that Prime Minister Antonis Samaras will have to convince many undecided MPs, many of whom fear not being re-elected should general elections be called. It further points out that Mr. Samaras was confident that "lawmakers understand that the country should not head into more adventures".
The New York Times cited recent comments of SYRIZA leader Alexis Tsipras, who told an audience in Crete that the "markets have been forcing Greece to dance to their tune. Now, we will lead the dance, and the markets will follow" and argued that SYRIZA is likely to assume power following years of austerity. This in turn however may prompt a reevaluation of Greece's relationship to Europe.
The Associated Press was more reserved in its report on the first vote, citing DIMAR leader Fotis Kouvelis and SYRIZA leader Alexis Tsipras who believe that Wednesday's results paved the way for early elections, in contrast to Prime Minister Samaras. The Prime Minister stated that "I hold hope that a [new] president will be elected. The conditions are difficult for the country, and I am certain that lawmakers are aware that the country must not enter troubled times".
Meanwhile Bloomberg reported that PM Samaras "failed to gather enough support for his nominee" and underlined that the political uncertainty generated by the prospect of an impasse brings back memories of the height of the financial crisis in 2021, when Greece's Eurozone membership was in jeopardy.
In its report Reuters argued that while the prospect of a political fallout in Greece is causing concern, the financial contagion is considered to be rather limited in scope. An EU official is cited a saying that Greece could not "provoke another 'mega crisis'", despite market reservations over the economic program that SYRIZA intends to implement, should it rise to power after early elections.
The German press was scathing in its reporting, with Deutsche Welle reporting that the Samaras/Venizelos coalition is trying to avert a "disaster", since early elections "could mean ruin for the nation's economic recovery". The possibility of anti-austerity party SYRIZA winning these snap elections would constitute a "Greek tragedy".