Uncertainty at New Democracy over municipal election candidates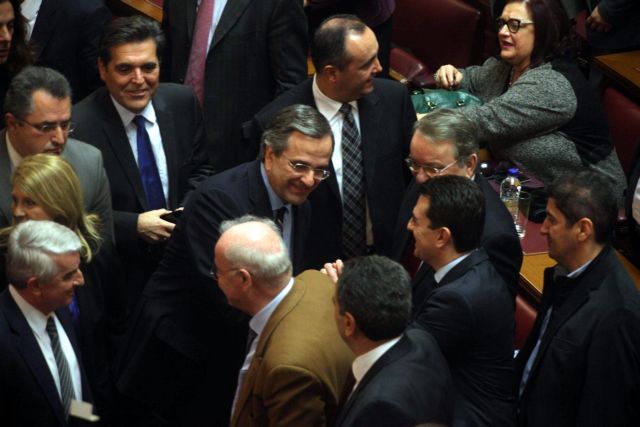 The selection of suitable candidates in the upcoming critical local government elections is turning out to be harder than previously thought for New Democracy. While the ruling party has been able to find candidates for most areas, it has yet to decide upon candidates for Athens and Thessaloniki.
Despite the initial optimism regarding the elections, the party's leadership is concerned about the inability to find appropriate candidates. Recent polls show that amongst the prominent party members who are rumored to run in the elections, Olga Kefalogianni is considered the most popular, followed by Fotini Pipili and Nikos Dendias.
Mrs. Kefalogiannis has refused to participate in the municipal elections, preferring to continue at the helm of the Ministry of Tourism. Similarly Mrs. Pipili has refused to participate believes that New Democracy's candidate for Athens must not be an MP or should have resigned prior to the elections.
With time running out and prominent party members refusing to run in the upcoming elections, the Prime Minister is considering making a proposal to Apostolos Kaklamanis, who has already announced that he will participate in the elections, or Aris Spiliotopoulos who has revealed that he would be interested in running for Athens.
In Thessaloniki things are even worse for New Democracy, since the current mayor Yannis Boutaris has a huge lead in the polls and even appeals to a significant percentage of New Democracy voters. Similarly the candidates for areas such as Western Greece and Crete face stiff competition from the other parties and candidates.
The most hopeful candidacy appears to be for Central Greece, for which the mayor of Karpenisi K. Bakoyannis is expected to announce his participation in the upcoming elections.