Rumors on borders reopening cause tension among refugees
The migrants and refugees who have gathered at Idomeni are essentially split into two factions, after rumors began circulating in…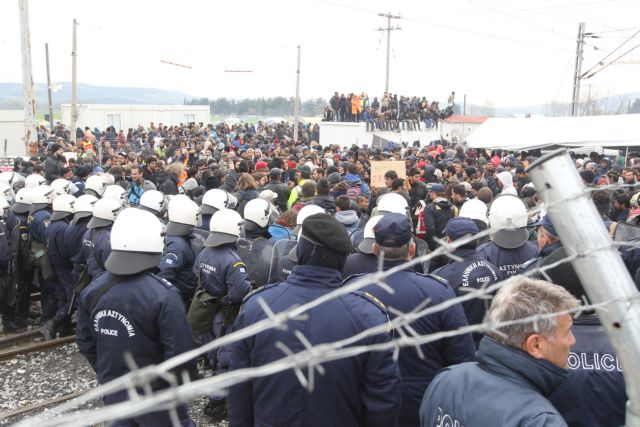 The migrants and refugees who have gathered at Idomeni are essentially split into two factions, after rumors began circulating in the past couple days that the border crossing into FYROM would soon reopen.
On the one hand are migrants and refugees who have occupied the railroad line and are determined to cross over, while the other side is skeptical of the rumors and does not believe that the borders will open. Tension among the two groups grew as time went on, with the latter trying to disuade the former.
Many migrants and refugees who had found shelter in near-by camps prepared their belongings and trekked out to the border, only to be told by authorities that the borders will remain closed. Migrants and refugees who believed the rumors began amassing at the border, with riot police units in place preventing them from crossing over.
Eventually calm returned to the camp on Sunday, with the disappointed migrants and refugees leaving the crossing. The Greek police informed the crowds in Arabic and Farsi that the rumors of the border reopening were false and urged them to leave Idomeni for shelter elsewhere, at official refugee centers.
Greek authorities have launched an investigation into the source of the rumors. A group of Italian activists, who arrived at Idomeni on Saturday, have denied any involvement.