Kyriakos Mitsotakis elected president of New Democracy
In Sunday's leadership elections Kyriakos Mitsotakis defeated Evangelos Meimarakis and was voted in as the new president of…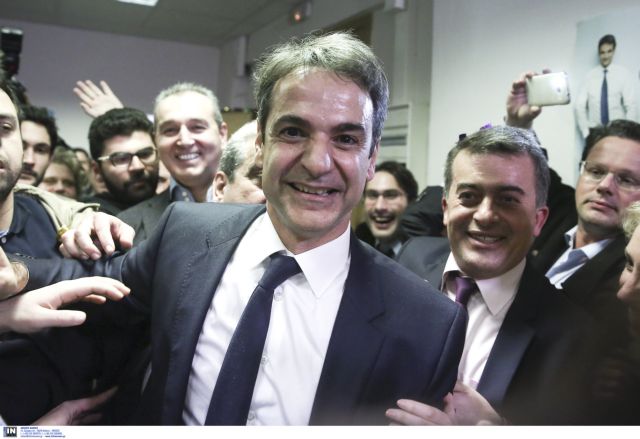 In Sunday's leadership elections Kyriakos Mitsotakis defeated Evangelos Meimarakis and was voted in as the new president of the main opposition party New Democracy. When contacted by To Vima the new party leader commented that "populism was defeated tonight, we have a lot of work tomorrow".
According to the final results, of the 334,750 party members who voted in the second round, Mr. Mitsotakis received 173,297 (52.43%) of the vote, while Mr. Meimarakis received 157,224 (47.57%) of the vote. The new party leader is reportedly going to announce an extraordinary party conference for the 26th of February.
The official handover ceremony took place at noon on Monday, with the outgoing provisional leader Yannis Plakiotakis calling for unity and support. Mr. Meimarakis contacted his opponent in the electoral race and congratulated on his win and wished him well.
The new party leader was also congratulated by the President of the Hellenic Republic Prokopis Pavlopoulos, Prime Minister Alexis Tsipras, his father and former PM Konstantinos Mitsotakis, former PM Kostas Karamanlis, his sister Dora Bakoyanni and the head of the River Stavros Theodorakis, among others.