Greenpeace activists scaling DEI lignite power station in Kozani
A group of 10 Greenpeace activists are reportedly scaling DEI's lignite-powered electricity station in Agios Dimitrios, demanding…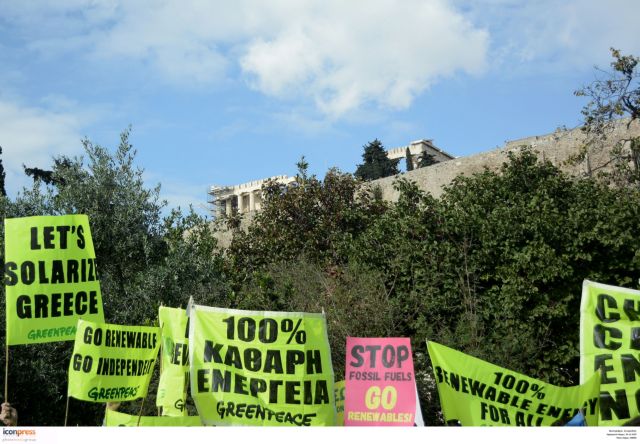 A group of 10 Greenpeace activists are reportedly scaling DEI's lignite-powered electricity station in Agios Dimitrios, demanding that the Geek government takes measures towards saving energy and renewable sources of energy.
The activists started their climb at 4am and intend to remain on top of one of the power plant's 130m-high cooling towers. Greenpeace has submitted a proposal for the energy upgrade of 1 million buildings, which includes DEI providing free solar energy to 300,000 households.
Implementing Greenpeace's 10-year action plan will save 5.7 to 6 billion euros from savings in energy, while creating 30,000 to 35,000 new jobs on an annual level, on top of reducing Greece's CO2 emissions by up to 10%.
The head of energy and climate change issues at the Greek chapter of the international ecology group Takis Grigoriou, who is among the 10 activists, stated that Greece needs a Prime Minister who will put the people's interests above those of ship owners, industrialists and the fossil fuel lobby.