Father of murdered activist and rapper Pavlos Fyssas testifies in court
Panagiotis Fyssas, father of murdered rapper and anti-fascist activist Pavlos Fyssas, testified in court on Tuesday, as part of…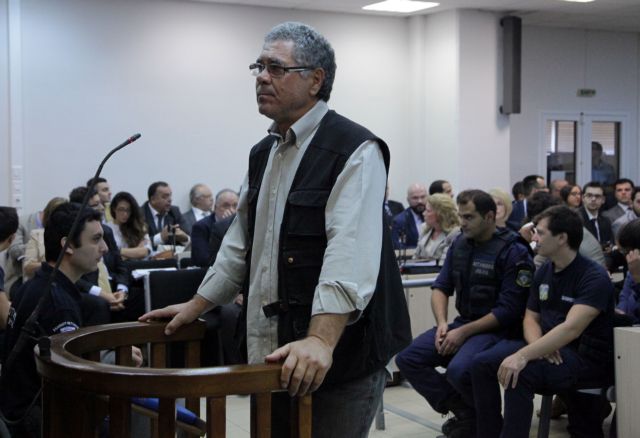 Panagiotis Fyssas, father of murdered rapper and anti-fascist activist Pavlos Fyssas, testified in court on Tuesday, as part of the trial of neo-Nazi party Golden Dawn.
Mr. Fyssas described the events leading up to the murder of his son from Golden Dawn member Giorgos Roupakias and alleged that the attack was premeditated and professional. Fyssas explained that his son spent the evening watching a football match with his girlfriend and a friend at a café near his home.
During the game, a number of Golden Dawn supporters noticed him and began causing trouble, however nobody intervened as police officers were also inside the café at the time. After the end of the football game Fyssas and his companions were chased by 18-20 supporters of the neo-Nazi party clad in combat fatigues and uniform black shirts and attacked them. According to Mr. Fyssas, his son was held back by three Golden Dawn supporters, while Roupakias arrived and mortally stabbed him.
The father called Roupakias a "professional murderer" because he twisted the knife after stabbing the victim, causing internal bleeding. The medical examiner also told Mr. Fyssas that the injuries against the victim were "professional". Fyssas told the court that the murderer pretended to ask for directions in order to get close to his son.
When asked by the court judge why he believes that Roupakias murdered his son, Fyssas responded that the murderer thought of himself as a Greek tough guy who will kill for what he believes. Pavlos Fyssas was also known for his anti-fascist songs, which Mr. Fyssas claimed 'bothered' Golden Dawn.
The father of the victim further argued that Roupakias was dispatched at the request of others higher up in the neo-Nazi party's hierarchy. He alleged that party leader Nikos Michaloliakos was aware and approved the attack.
The self-confessed murdered accepted the charge of manslaughter, but denied any charges in relation to a criminal organization. The attorney of Roupakias also claimed that the manslaughter was not intentional, but rather negligent, prompting reactions from the Fyssas family in court.
During the proceedings the attorney of Christos Stergiopoulos – another supporter of the neo-Nazi party who was recently convicted for the racially-motivated murder of Shehzad Luqman – announced that his client is prepared to 'offer information', without getting into further details.