Sakellaridis: "The government is not considering a parallel currency"
The government spokesperson Gabriel Sakellaridis stated that the Greek government does not intend to blackmail, nor is it…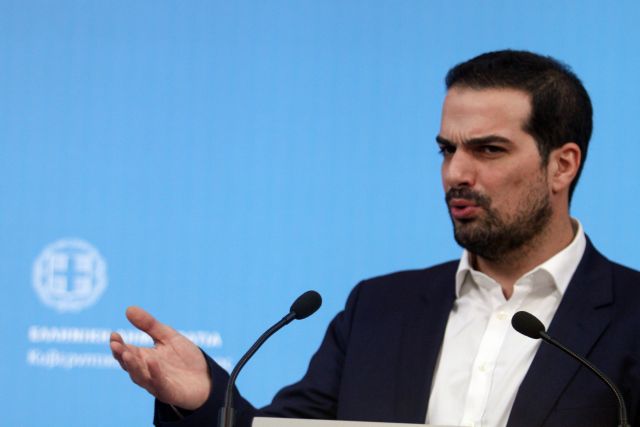 The government spokesperson Gabriel Sakellaridis stated that the Greek government does not intend to blackmail, nor is it considering not paying the IMF loan payment due on Tuesday, in a press conference ahead of the critical Eurogroup session in Brussels scheduled for Monday.
Mr. Sakellaridis formally rejected the possibility of Greece adopting a parallel currency, in response to foreign media reports, while confirming that discussions for such a currency have taken place. He explained that the Prime Minister is often visited by economist, but that does not mean that a parallel currency will be adopted.
When asked about the possibility of a rumored referendum, should the Greek government be unable to overcome the impasse in the negotiations with its creditors, Mr. Sakellaridis commented that any agreement must be within the red lines it sets and added that "a referendum is a means of approving or disproving the government's position".
He stressed that "the Greek side has neither issued, nor received any ultimatums" and stressed that "delays are of no benefit to anyone", reiterating the government's aim to conclude the negotiations as soon as possible. The spokesperson commented that "the government is not afraid of the people's will".
Regarding a document which leaked from the Bank of Greece, and which is highly critical of the Tsipras-lead government's first 100 days in power, Mr. Sakellaridis asserted that the Bank of Greece must be independent, but it cannot be political biased when it presents data, noting that its credibility was on the line.