Courts order detention of Golden Dawn MP Kouzilos until trial
Golden Dawn's Nikos Kouzilos is the seventh lawmaker to be detained awaiting trial in relation to the criminal investigation in the neo-Nazi…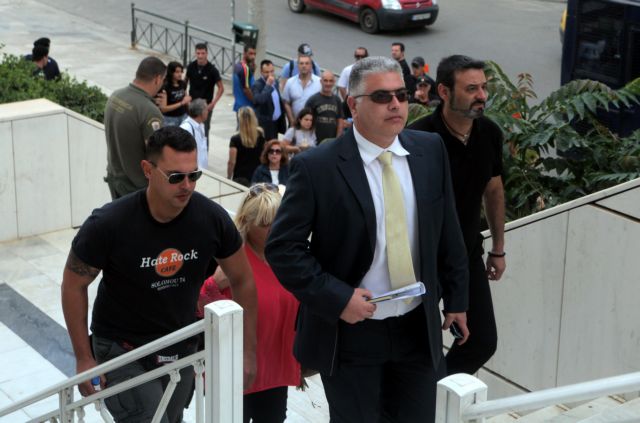 Golden Dawn's Nikos Kouzilos is the seventh lawmaker to be detained awaiting trial in relation to the criminal investigation in the neo-Nazi party's activities.
Kouzilos faced the charges of joining and directing a criminal organization and claimed to be innocent, that all evidence against him is fabricated and that he is being politically persecuted. The investigating judges Klapa and Dimitropoulou however were not convinced by the explanations provided.
The judges also deemed that Kouzilos continued with his criminal activities even after the first Golden Dawn MPs were arrested in September 2013. Specifically, the judges report that Kouzilos headed an assault against the Resalto squat and community center in Keratsini on the 25th of January 2014 and noted that there were serious indications of his guilt.
The next Golden Dawn MP to face the investigative judges, on Thursday, is the wife of detained party leader Nikos Michaloliakos and MP Eleni Zaroulia. Last week the courts ordered the house arrest of MP Dimitris Koukoutsis in relation to similar charges.