Complete breakdown of negotiations in Brussels over 'absurd demands'
The negotiations in Brussels between Greece and the representatives of the institutions (European Union, European Central Bank…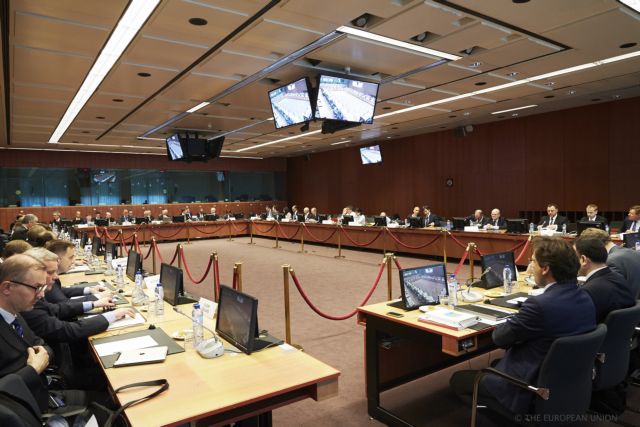 The negotiations in Brussels between Greece and the representatives of the institutions (European Union, European Central Bank and International Monetary Fund) have been suspended, with the Greek side reportedly leaving, as it was unable to come to an agreement.
A senior government source present at the negotiations in Brussels told To Vima that Greece proposed measure worth 2 billion euros by the end of 2016, while the Brussels Group was adamant about 2.6 billion euros worth of measures. The technocrats insisted that the Greek government cover the 0.6 billion-euro difference by pension cuts and raising the VAT on electricity from 13% to 23%.
Government Vice President Yannis Dragasakis, who is part of the negotiation team in Brussels, stated that Greece submitted additional proposals, as requested, that fully covered the fiscal gap and primary surplus targets, thus paving the way for an agreement. However, he accused the institutions of insisting on covering the gap exclusively via pension cuts and raising the VAT. He argued that the institutions were unwilling to further discuss the differences that would allow an agreement and that the Greek team is on stand-by.
With the Greek side unable to accept such a deal, the talks were suspended and the negotiation team is to return to Athens. A meeting will likely be held on Monday in Athens, in order to determine the government's next move. The upcoming Eurogroup scheduled in Luxembourg for Thursday will likely be critical.
According to European Commission source who spoke to Reuters, Greece was asked to introduce about 1.8 billion euros of cuts (0.5% to 1% f the GDP) and that the Greek proposals were deemed inadequate. Athens considers these demands "absurd" and has ruled out any wage or pension cuts, or raising taxes on essentials such as electricity.
German Vice Chancellor Sigmar Gabriel was scathing in his criticism, telling German newspaper Bild that "time running out but so too is patience across Europe. Everywhere in Europe, the sentiment is growing that enough is enough" and that "the shadow of an exit of Greece from the euro zone takes on ever clearer shape". Mr. Gabriel warned that "if agreement is not reached quickly, the patience of many in Europe could snap" and that "we won't let German workers and their families pay for the exaggerated election promises of a partly communist government".
Pappas: The institutions rejected our alternative measures
State Minister Nikos Pappas, who participated in the talks in Brussels, commented on his Twitter account that the Greek government presented alternative measures to the institutions in Brussels, however they were rejected. Mr. Pappas also confirmed rumors that the IMF is insisting upon pension cuts. The State Minister spoke of a "false logic with false information".