Presidential elections: Second vote in Parliament concludes
The second vote for the critical Presidential elections took place shortly after noon in Parliament, where as expected, the…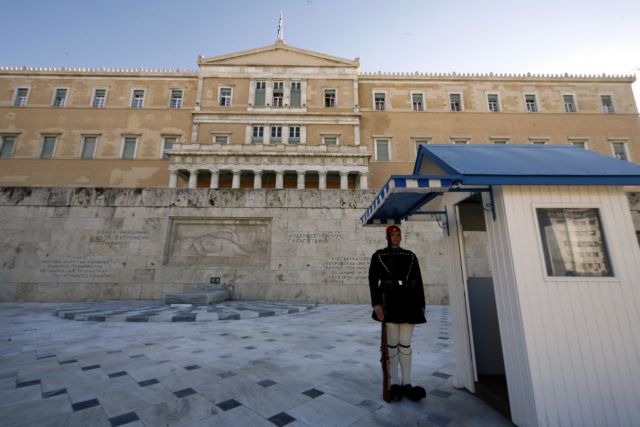 The second vote for the critical Presidential elections took place shortly after noon in Parliament, where as expected, the Assembly failed to elect a new President. The MPs will vote for a third time on the 29th of December.
In total 168 MPs supported the candidacy of the sole Presidential candidate Stavros Dimas, while 131 MPs voted against him and one MP as absent for the vote. This result marks an improvement over the first disappointing -for the government- vote.
In order to avoid snap elections, the coalition government will have to secure the support from a further 12 MPs in order to reach the goal of 180 votes in the Presidential election. Should Parliament fail to elect a new President, then general elections will called, with the 25th of January being the likeliest date.
The coalition government saw MPs Spyros Lykoudis, Grigoris Psarianos, Kostas Giovanopoulos, Christos Aidonis, Mika Iatridi, Panagiotis Melas, Stathis Boukouras and Chrysovalantis Alexopoulos.
Niki Founta, who recently declared her departure from DIMAR, voted against the Presidential candidate, as did Byron Polydoras, Petros Tatsopoulos and Mimis Androulakis. Independent Greeks MP Maria Tsaroucha-Kollia was absent from the vote.
PM and VP to meet in the afternoon
The Prime Minister and government Vice President, Antonis Samaras and Evangelos Venizelos, have arranged to meet at 2pm on Tuesday afternoon, in light of the vote in Parliament earlier in the day.