Democratic Left rumored to disband prior to Presidential vote
The Democratic Left appears to be in turmoil, amid rumors of a possible break-up prior to the conclusion of the Presidential…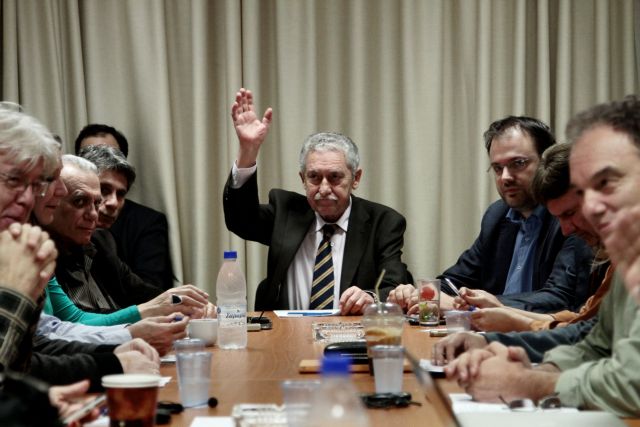 The Democratic Left appears to be in turmoil, amid rumors of a possible break-up prior to the conclusion of the Presidential elections.According to a report in Ta Nea, it appears that the Democratic Left may be headed for a dissolution ahead of the final critical vote of the Presidential elections on the 29th of December.
The news report suggests that up to 9 DIMAR MPs are prepared to declare their independence from the party, as they are displeased with the stance of party president Fotis Kouvelis in the presidential election. The wavering MPs disagree with the rejection of the PM's call for a consensus.
Aside from the rejection itself, the MPs appear to have been bothered by the fact that Mr. Kouvelis responded to the Prime Minister's call on his own accord, without previously discussing the matter. So far three DIMAR MPs – Niki Founta, Nikos Tsoukalis and Thomas Psyrras – have signed a common statement of eight MPs who called for a political consensus, which resembled the proposals that Mr. Samaras made on Sunday.
On Monday morning though, Nikos Tsoukalis appeared on SKAI and denied the rumors of a mass exodus of MPs from DIMAR due to disagreement with the party president. Mr. Tsoukalis also made it clear that he would vote 'present' on Tuesday, in accordance with the party line.
Meanwhile, Democratic Left MP Theodoros Papatheodorou has issued a statement requesting that his party votes in favor of Stavros Dimas. Mr. Papatheodorou claims that the Prime Minister essentially adopted the recent proposal of 8 MPs, which he characterized a "important step" towards the necessary national consensus that will avert the escalation of political uncertainty.
The Democratic Left's executive committee and parliamentary group are scheduled to convene today, which will reveal to what extent a break up is possible.