PNO unionists blocking ships with unpaid crew members
Unionists of the Panhellenic Seamen's Federation (PNO) have been conducting spot checks in ships for unpaid crew members, as part of their announced strike action…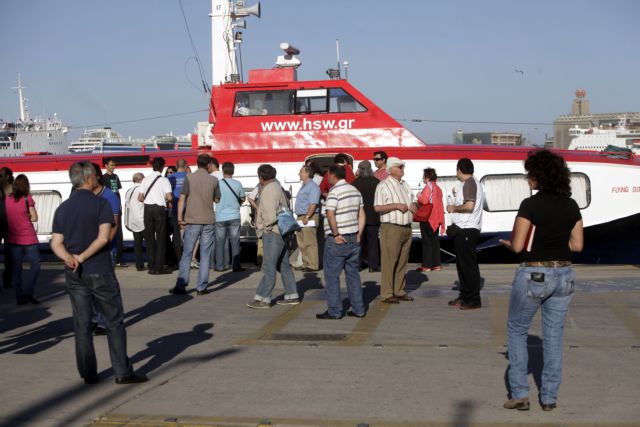 Unionists of the Panhellenic Seamen's Federation (PNO) have been conducting spot checks in ships for unpaid crew members, as part of their announced strike action. The unionists are focused on vessels operating in the Argosaronic.
A few days ago, the federation issued an ultimatum to NEL Lines, ANEK, Hellenic Seaways, Ventouris Sea Lines, ANMEZ and LANE Lines to pay overdue wages to their crew members. According to the Athens News Agency (APE), some of the companies have already paid a portion of the wages owed and requested extra time from PNO.
Since PNO has confirmed that it will participate in the 24-hour general strike organized by GSEE on the 9th of April, the ships will remain docked.