Disgraced former minister to go trial on the 30th of December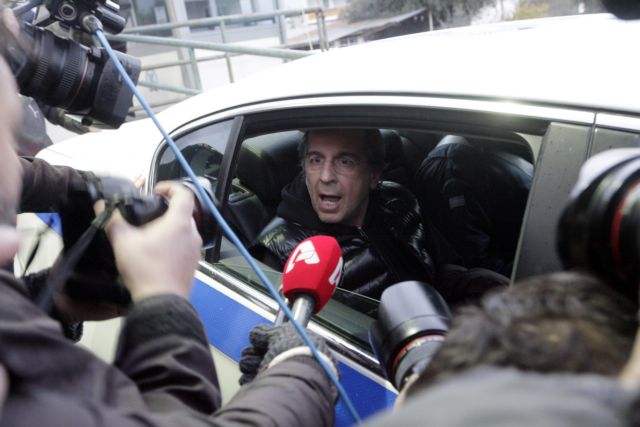 The former New Democracy Minister Michalis Liapis was going to go on trial today after he was arrested on Tuesday for driving his uninsured car with false license plates, but the prosecutor has postponed the trial for the 30th of December. Mr. Liapis faces misdemeanor charges of forgery and bearing false witness and has been fined for not having car insurance and for installing a tow bar and tinted windows without the relevant authorization.
Mr. Liapis claimed that he handed in his license plates "for financial reasons, for tax purposes" and that since he was about to go on a trip to Asia, he decided to take his jeep for a ride so that the battery would not died out. Later he stated that "I made a mistake and will pay the price for my foolishness. I confess it was a human mistake. I never drove around with false license plates, today was the first day".
The former minister also claimed to have been affected by the financial crisis, having retired in 2009, while it is estimated that he saved about 5,000 euros in taxes from handing in his license plates and agreeing to immobilize his luxury jeep. His latest asset declaration however reveals that he has real estate property in Athens, Myconos and elsewhere, an annual income exceeding 100,000 euros and three vehicles.
Michalis Liapis is the nephew of New Democracy's founder Konstantinos Karamanlis, whom he accompanied on his return flight to Athens after the fall of the military dictatorship and cousin of Kostas Karamanlis, who lead the party to victory in the 2004 and 2007 elections. In response to Mr. Liapis' arrest, New Democracy has announced that it has expelled him from the party «for unethical behavior«.
As Minister of Transport in 2007 he wrote the prolog to the Road Traffic Code, which he ironically referred to as "not simple a legal document, but a code of life" and even fined the Prefect Governor of Thessaloniki Panagiotis Psomiadis over a video where he doe not wear a helmet while riding a motorcycle.
Mr. Liapis was also implicated in the Siemens scandal due to the close relationship he had with the German company's Michalis Christoforakos. The Minister vehemently denied any involvement in the case. Since retiring in 2009 he has kept a low profile, often traveling to London and New York, as well as Myconos and Karpenisi.
Ακολουθήστε
στο
Google News
και μάθετε πρώτοι όλες τις ειδήσεις
Δείτε όλες τις τελευταίες
Ειδήσεις
από την Ελλάδα και τον Κόσμο, από