Eyewitness disputes assault against Tsohatzopoulos in Korydallos
It was recently reported that the former Minister of National Defense Akis…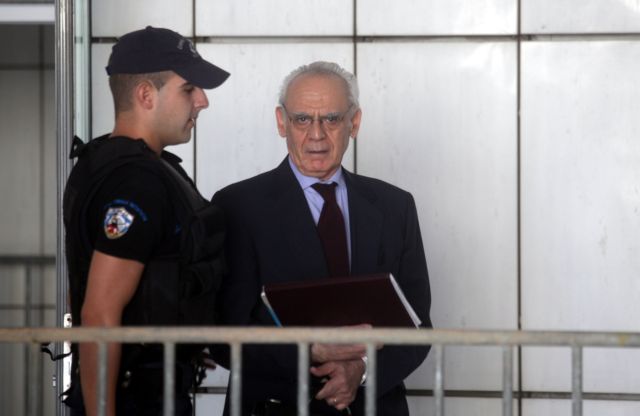 It was recently reported that the former Minister of National Defense Akis Tsohatzopoulos was brutally assaulted last week in his Korydallos prison cell. An eyewitness who claims to have been present however told To Vima that all that happened on that evening was a 'heated argument'.
The eyewitness argued that the former Minister was talking in a disparaging and aphoristic manner about the government, when he got into an argument with another prisoner, who complained about new bills being prepared by the Ministry of Justice. At that point, the other prisoner pushed the former Minister and then left for his cell.
The legal representatives of Mr. Tsohatzopoulos have denied the allegations in the Ethnos newspaper report, while this prisoner alleged to have assaulted the former Minister also denied the report through his lawyer Vasilis Kapernaros and has threatened to sue.