PM Tsipras calls meeting in Parliament – SYRIZA PG convenes in the afternoon
The parliamentary group of governing party SYRIZA has arranged to convene on Monday in order to debate the upcoming reform…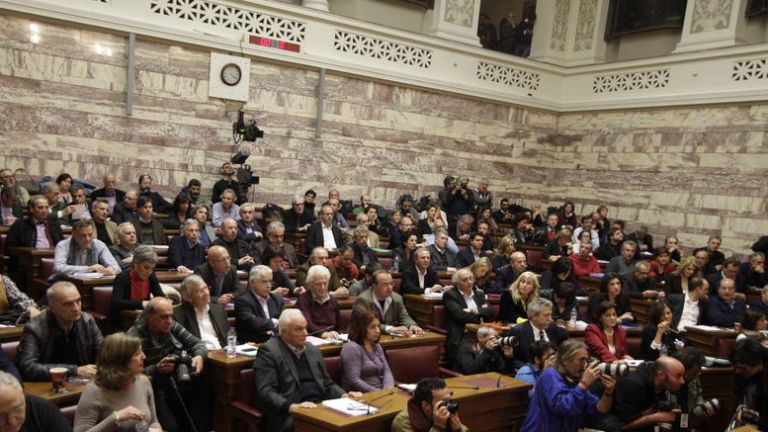 The parliamentary group of governing party SYRIZA has arranged to convene on Monday in order to debate the upcoming reform in the country's social security system.
The Minister of Labor Giorgos Katrougalos will be present at the meeting to detail the new social security system, however Prime Minister Alexis Tsipras will be absent.
The Prime Minister however has called a meeting in his office in Parliament with his ministers and associates in order to discuss government planning, in relation to the pension reform, negotiations with creditors and progress of the bailout program.