Refugees and police clash on Kos – Dramatic appeal from mayor
The dramatic influx of migrants and refugees on Kos in recent months has created an explosive and tension situation on the…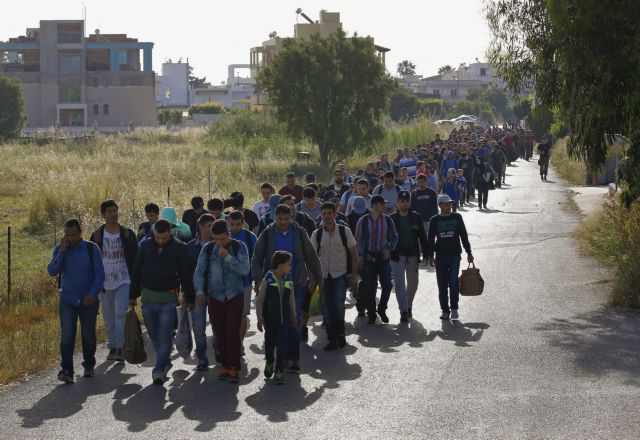 The dramatic influx of migrants and refugees on Kos in recent months has created an explosive and tension situation on the island, with local authorities appealing for immediate assistance from the State. On Tuesday refugees clashed with police, with the Minister of Public Order Yannis Panousis dispatching additional riot police.
Local mayor Giorgos Kyritsis reported that there are "over 7,000 illegal immigrants" on the island and underlined the difficulties in addressing their problems. On top of the island's 34,000 permanent residents there are also about 150,000 tourists. Business owners fear that the migrant situation will affect tourism on the island. Some reported that the turnover has dropped between 30% and 50% in certain cases.
Mr. Kyritsis told To Vima that the local police department is facing major problems in carrying out the identification and documentation procedures. The huge delays, in turn, have caused some of the migrants to grow restless, leading to tension and clashes.
The documentation of refugees and migrants began on Tuesday evening at the local stadium, however their sheer numbers mean that the process will take some time. Mr. Kyritsis explained that between 2,000 and 3,000 gathered to be documented, however some caused damages and stole items from the local sports clubs, so the documentation stopped.
Despite promises, the mayor of Kos argued that neither the Deputy Minister of Migration Tasia Christodoulopoulou, nor KEELPNO have so far provided any assistance.