Alternate Minister of Finances Valavani submits resignation
The Alternate Minister of Finances Nantia Valavani has announced her resignation, in a letter she addressed to Prime Minister…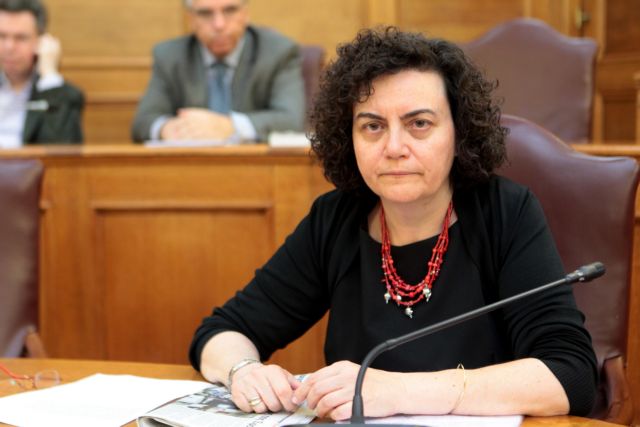 The Alternate Minister of Finances Nantia Valavani has announced her resignation, in a letter she addressed to Prime Minister Alexis Tsipras.
In her letter Mrs. Valavani expresses her doubt about an agreement being reached with Greece's creditors, claiming that Germany intends "to fully humiliate the government and country".
She underlines that the intention is for the current government to pass the austerity measures, only to collapse and be succeeded by a government of "the willing".
Furthermore, she argues that the "capitulation" agreed by the Greek government allows no prospect for a recovery and that "this particular solution, which is being enforced in such a depressing fashion, is not a sustainable solution".
The outgoing Minister concluded her letter by thanking the Prime Minister for the opportunities given to her and by expressing her hope that "the struggle" will carry on.