Public hospital staff and doctors go on strike over reviews
The civil servant confederation ADEDY has called for all employees stationed in Attica to walk out at noon in order to participate in…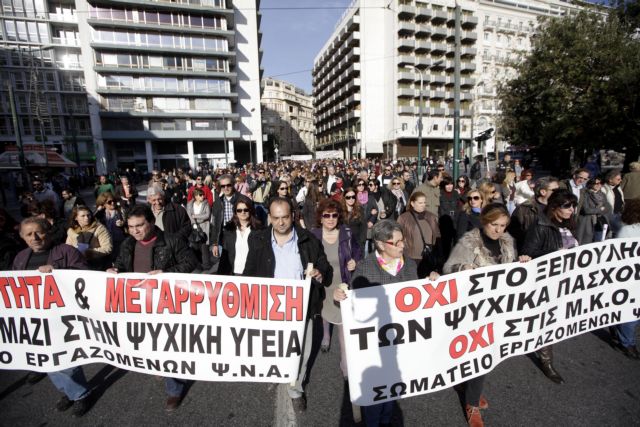 About twenty thousand healthcare employees from all fields have signed a petition against the coalition government's new review system, while the nationwide public hospital staff federation POEDIN has called a 24 strike on Wednesday.
The doctors have also vowed to support the POEDIN strike, while pointing out that the public healthcare services are suffering due the lack of funding and staff.
The controversy stems from the fact that while civil servants in all departments will be assessed and graded for their overall performance, government guidelines stipulate that a minimum of 15% must be graded "bellow average", who will be candidates for suspensions and dismissals.
The healthcare employees argue that despite 15,000 of their co-worker having retired over the past four years (and a further 5,000 to retire in 2014), they have not been replaced, despite government claims.
The Minister of Healthy Makis Voridis stated that he will discuss the issues with the review process, but clarified that he has always been in favor of the process.
ADEDY calls walk out in Attica to support strike

The civil servant confederation ADEDY has called for all employees stationed in Attica to walk out at noon in order to participate in the 24-hour POEDIN and OENGE strike.
Furthermore, ADEDY has requested that its members support the demonstration, which will begin outside the Ministry of Health and will then head towards the Ministry of Administrative Reform, where the protesting cleaners of the Finance Ministry are protesting on a daily basis.
In its announcement, ADEDY warns that it will not back down from demonstrating against the government's review, suspension and dismissal measures.