Tsipras officially elected as European Left's EC candidate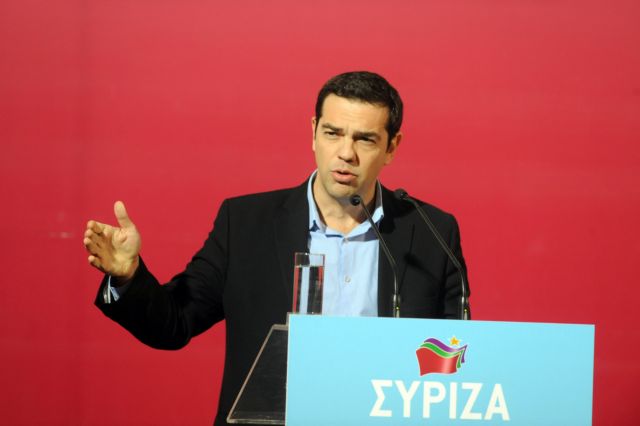 Alexis Tsipras was elected with a resounding 84.1% rate at the fourth convention of the European Left Party as the party's candidate in the upcoming race for the European Commission presidency.
Mr. Tsipras stressed that while he recognizes that he represents Greece and the European South, he has committed to representing all European people. The SYRIZA leader noted that "the battle is between the people and the interests of the markets, between the people and neoliberal forces".
New Democracy issued a scathing statement to comment on Mr. Tsipras candidacy, describing him as "the perfect representative" for the "marginal European parties". The statement likened the European Left to a collection of "communist, Stalinist fossils, with extreme positions, descendants of the harshest regimes humanity has known".
The opposition responded with an equally scathing announcement by denouncing "the domestic supporters of Mrs. Merkel", who "only know to blindly submit to the gravediggers of the Greek peoples' interest". According to SYRIZA, New Democracy's announcement is "a monument of pettiness, misrepresentation and anti-Left frenzy".