Papoulias: "Greece has nothing more to give"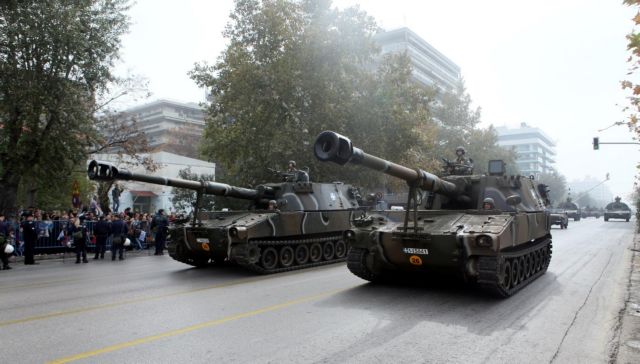 This year's military parade in Thessaloniki for the 28th of October national celebration was characterized by the security measures. Military parades were abolished three years ago over cost issues, but were reinstated this year after donations were made to cover the costs.
The government was represented by the Minister of National Defense Dimitris Avramopoulos who commented on the importance of the parades for the Greek people and armed forces alike and sent wishes of unity and solidarity to all Greeks.
The President of Democracy Karolos Papoulias explained that "we are celebrating the first victory against the cholera of fascism" and that "Greece has nothing more to give", adding that the Greek people have been extorted.